Nokia launches low-cost smartphone in SA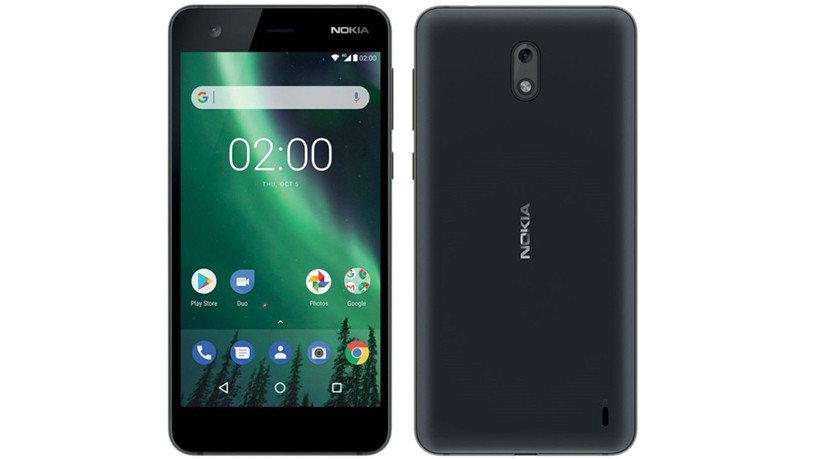 The cheapest smartphone to come out of HMD Global, the Finnish company that owns the rights to use Nokia's brand on mobile phones, is now available in SA.
The Nokia 2 smartphone will be sold exclusively through Vodacom Store for the recommended retail price of R1 699.
The device is the fifth smartphone to be launched in the country by the company this year.
The battery is one of the key specifications of the Nokia 2. It has a capacity of 4 100mAh and the company says it will last two days on a single charge.
"Fans associate Nokia phones with great battery life and we are proud to take this to a whole new level with the Nokia 2," says Shaun Durandt, GM for Southern Africa at HMD Global.
"We don't think you should have to limit your smartphone use when out and about. That's why we've created a smartphone that keeps going when others can't. Every part of the Nokia 2 - from the display to system design - has been crafted to draw as little power as possible from the huge battery."
The Nokia 2 has a 5-inch HD display, which Nokia says gives a bright, crisp picture without requiring large amounts of power.
It runs on a Qualcomm Snapdragon 212 chipset and has Android Nougat installed. There is no Nokia bloatware on top of the platform, giving users a pure Android experience.
There is only 8GB of internal memory, but it features a microSD slot that allows it to expand storage to a maximum of 128GB. It has 1GB RAM.
The device has an 8MP rear camera featuring automatic scene detection and auto focus, and a 5MP front camera.
Earlier this year, the company reinvented its popular Nokia 3310 of the early 2000s, keeping the look of the original device and the game Snake, but making it lighter and giving it a colour screen. However, the new 3310 is still a feature phone.
The company subsequently introduced four other smartphones; most recently, the 5.3-inch Nokia 8, which has a better chipset, more RAM, and retails for R9 499.
Then the 5.5-inch Nokia 6, which features a 16MP primary camera and dual speakers for stereo sound, and sells for R3 699.
The slightly smaller 5.2-inch Nokia 5, with an 8MP 84-degree wide-angle front-facing camera, costs R2 999.
The Nokia 3 is currently available for R1 999. The 3310 sells for R750.