SA tech consumers drive business strategy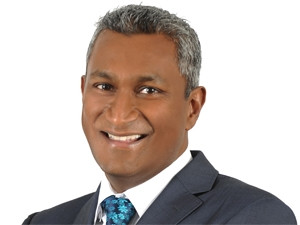 The empowerment of the digital consumer to own multiple connected devices intended for specific needs, has significant implications for the strategies, customer interactions and innovation choices of communication service providers, content providers and consumer technology companies.
This is according to the Accenture Communication, Media and Technology Digital Consumer Survey 2014, which polled 1 000 Internet users in SA on their usage and buying intentions for consumer electronics devices, digital content and services.
The survey states SA's consumers crave more devices ? even if they already have a stable of consumer electronics, adding many consumers have plans to purchase more categories of devices in addition to purchasing more in the categories in which they already own products.
Also, consumers have become more empowered and more connected to companies and each other. Behind every digital device is a consumer who expects content and services anytime, anywhere, says Accenture in a statement.
Commenting on the survey, Suren Govender, MD of analytics at Accenture, says consumers have taken charge of what they're prepared to consume, adding although the trend is not new, it is now more noticeable.
He adds SA is now moving "from a push to a pull" economy, where consumers get to pick the combination of devices, connections and service providers that express who they are, instead of it being forced on them.
The study reveals consumers want a two-way relationship with their digital technology providers where there's a mutual exchange of value.
Therefore, service, content and consumer device providers must develop a rich engagement strategy where both parties give and receive value. This engagement strategy will likely be different for each customer segment and provider, says Govender.
"Going forward, consumer preferences will increasingly shape offerings, and they have the potential to make or break corporate fortunes. Product manufacturers, developers and service providers will have to adapt their strategies and behaviours to stay ahead of the game."
Companies therefore need to understand where they fit in; create consumer engagement strategies based on mutual exchange of value; and pursue aggressive product innovation and marketing agendas, he adds.
Govender believes analytics presents an opportunity to understand the new personal ecosystems and also the conditions under which people are prepared to share their personal information.
"It goes beyond early approaches in social media, where companies were happy to track consumers' every move and figure out the associations. You can now rate people on an influencer index, or measure their 'digital intensity', including variables like users' comfort with digital interaction, for instance in the number of digital channels they use. It is much more powerful than tracking or traditional segmentation, he concludes.