SKA, Vox partnership connects rural areas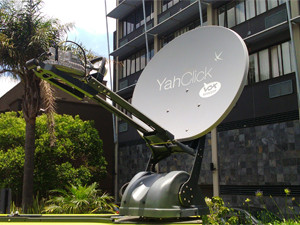 Square Kilometre Array (SKA) SA and Vox Telecom have announced a partnership to deploy Internet access and voice telephony to farmers in the Northern Cape.
The deal - which affects communities in areas surrounding the SKA radio telescope project - will see farmers get free satellite equipment installation with connection speeds of 2Mbps download and 512Kbps upload. Customers can get 2GB of data for R119 a month with an option to top up, while phone lines will cost R185 a month.
SKA SA site bid manager Adrian Tiplady said the new initiative aimed to minimise radio frequency interference in areas surrounding the SKA telescopes. "The Vox Telecom satellite operating frequency will be above that of the SKA telescopes," he said.
Speaking at a press briefing in Johannesburg today, Vox Telecoms' senior product manager Jacques Visser said the area targeted for the solution would cater for around 300 farms. "As part of Vox Telecom's long-term strategy, we aim to bring high-speed Internet connectivity to rural and agricultural areas in SA."
Minimise impact
Kevin Viret, regional director of YahSat Africa, said the satellites deployed will use Ka-band technology that rely on "spot beams" rather than broadcasting over an entire continent, resulting in "far more efficient use of the available bandwidth, at a lower cost".
Valanathan Munsami, chief specialist in astronomy and Africa space science at the Department of Science and Technology, said SKA SA's deal with Vox falls in line with the Astronomy Geographical Advantage Act, which aims to protect areas from radio interference.
The Act is geared to help areas surrounding radio astronomy sites such as the SKA and its predecessor the MeerKat project.