Accenture's 2016 tech trends put people first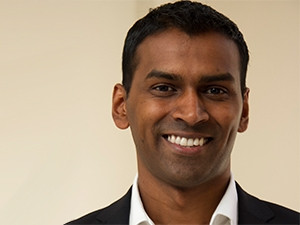 Putting people first will help companies survive in a technologically innovative world.
This is according to the Accenture Technology Vision 2016 trends report, which identified five technology trends essential to business success in the digital economy.
Accenture surveyed over 3 100 business and IT executives across 11 countries ? including SA ? to understand their perspectives on the impact of technology on their organisations, and to identify priority technology investments over the next few years.
The five key trends that emerged were: intelligent automation, platform economy, predictable disruption, liquid workforce and digital trust - with the first two identified as most relevant for SA.
"Digital means people too and a cornerstone of this year's vision is people first. Companies that embrace digital can empower their workforce to continuously learn new skills to do more with technology and generate bigger and better business results," says Paul Daugherty, Accenture's global CTO.
This as 53% of South African jobs were identified as having a digital component - with this expected to reach 61% in the next three years.
Intelligent automation
Globally, leaders are embracing automation powered by artificial intelligence (AI), robotics and augmented reality - to fundamentally change the way their business operates and drive a new, more productive relationship between people and machines, according to the report.
Lee Naik, MD of Accenture Digital SA, believes local businesses are on trend with the rest of the world. He says pressure from a struggling South African economy and the rand/dollar exchange rate are also pushing companies towards 'intelligent automation'.
"I see organisations looking more and more towards intelligent automation to do two things: firstly, to improve the efficiencies of services that can run 24/7 and help them to become more effective in a digital world. Secondly, intelligent automation as a way to enable key knowledge workers to be more productive and efficient in driving the correct outcomes for their organisation," says Naik.
The statistics agree: 96% of those surveyed in SA said they are already automating tasks to reduce costs and increase operating efficiency. Around 80% expect AI to transform their industry in the next three years ? with IT services and customer support feeling the biggest impact - and 81% will spend more on machine learning in the coming three years.
In SA, unemployment remains a key challenge but Naik believes many organisations are finding ways to upskill their workforces, rather than retrenching, when jobs are impacted by automation.
"It's important to see how unstructured education will be key to driving the relevance of an individual in the workplace. Let the more industrial operational tasks be done by software and technological robots, and allow the creative, social, and data science ? which are all thriving fields where there is large demand ? let those same individuals learn new skills to drive their relevance in the workplace."
Platform economy
In SA, 97% of those surveyed believe it's critical to their business success to adopt a platform-based model to engage digital partners' ecosystems, and 87% already invest in digital as part of their strategy.
Naik says in SA, examples of 'the platform economy' at work can be seen from the likes of a business such as Money for Jam as well as key financial services organisations. This as businesses start to take key parts of the organisation and conceive a platform that can serve both their peers in the industry and the larger South African landscape and global markets.
"I'm happy to say this platform economy, enabled by better connectivity and better infrastructure, has arrived and organisations can now rethink how they deliver services in the marketplace."
Predictable disruption
Companies are already experiencing ecosystem disruption globally, with 81% saying they are seeing this in their industry.
"Fast-emerging digital ecosystems are creating the foundation for the next wave of disruption by straddling markets and blurring industry boundaries; forward-thinking leaders can proactively predict these ecosystem trajectories to gain a competitive advantage," says the report.
In SA, two-thirds of organisations believe companies outside of their industry pose the greatest risk of disruption to them. Over 80% also agree organisations are being increasingly pressed to reinvent themselves and evolve before they are disrupted from the outside or via competitors.
The local industries identified as facing the most digital disruption in the coming three years are banks (41%) followed by airlines (22%) and communications (21%).
Liquid workforce
"By exploiting technology to enable workforce transformation, leading companies will create highly adaptable and change-ready environments that are able to meet today's dynamic digital demands."
Accenture call this the 'liquid workforce' and global respondents identified qualities such as 'the ability to quickly learn' or 'the ability to shift gears' as more important than their employees having 'deep expertise for the specialised task at hand'.
In SA, the trend was echoed, with 72% of respondents saying they will employ 'generalists' compared to 'specialists' in the next three years. Four-fifths also agreed the workforce of the future will be structured more by projects than by job functions.
Digital trust
Trust is a cornerstone of the digital economy, according to 83% of all survey respondents. The concept of 'digital trust' was also key for local businesses, of which 83% agreed data ethics breaches pose a similar threat to security breaches.
Meanwhile, 80% said they have a strong demand for increased ethical controls on data. Over 60% of local respondents said they have suffered two-times as much from privacy or security breaches compared to two years ago and 85% agree risks are on the increase.
"To gain the trust of individuals, ecosystems and regulators in this new landscape, businesses must focus on digital ethics as a core strategy; better security alone won't be enough," concludes the report.