Passion, technology make a powerful combination: Integr8
Managed ICT services provider proves how giving someone a chance has paid dividends.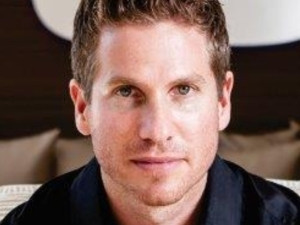 Paul Drake is an IT service desk agent, employed by managed ICT services provider Integr8, with a passion for technology and service. What makes Paul different to so many people wanting to stake a claim in ICT is that he is blind. Despite the obvious daily struggles, the difficulty in being taken seriously and being given a chance, Paul has proven that determination, a willingness to learn and sheer drive can truly empower people to excel.
The Integr8 employee is deployed at financial services company Bayport. Initially Paul was stationed on the switchboard but yearned for something that would test his ability and allow him to apply his love for information technology.
"So I walked into CIO's office and said to him I don't want to be on the board forever. He asked what I wanted to do, I said IT and he gave me a chance, so I started on the helpdesk here."
Paul uses a system called JAWS (Job Access With Speech) - a best in class screen reader that enables blind or visually impaired people to use computers running the Windows operating system. It works with software like Internet Explorer, Microsoft Office and other popular programmes. It doesn't, however, work very well with the G8keeper monitoring software used by Integr8to manage its helpdesk.
This wasn't much of an obstacle for Paul, however. Using his technical acumen he spent a number of days determining how the programme worked and using his scripting skills made it work with JAWS.
When Integr8 employed him, he says, life got even easier because he was given a PAC Mate Omni - a portable computer with built-in JAWS which provides speech or Braille access and allows blind or visually impaired users to access most of the programmes sighted users do.
"It acts as computer's keyboard and has a Braille display so can work in Braille and in silence, says Paul, so I can listen to what others are saying or teach them. The Braille displays lets me work like everyone else, and with the use of scripts I started doing more and more at Bayport."
Integr8 technical services manager Thiaan van der Walt says that while the company treats him exactly the same as every other employee as far as is possible, it has to make allowances too, and is lenient when he is late or has to leave early because of transport problems.
"I am currently running a trial with him working from home on Mondays and Fridays, and extended this to Wednesdays as well at the beginning of the month. This has been hugely successful," says Van der Walt.
While Paul continues to develop his career path and appreciates the opportunity he has managed to secure for himself through Integr8, the company's management is thrilled over Paul's experience, his contribution to Integr8's service and the standard he has set. "We believe in people, in winners and in those dedicated to service. Congratulations to Paul, he has set a benchmark in our progressive business," said Robert Sussman, joint CEO, Integr8.