SA CIOs unsatisfied with cloud providers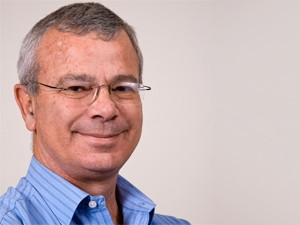 South African chief information officers (CIOs) do not rank local cloud service providers highly.
This emerged during the ITWeb Cloud Computing Summit held this morning at the Forum in Bryanston.
Presenting the findings of the CIO Cloud Perception Survey 2014, conducted by TA Consulting in association with ITWeb, Terry White, research director at TA Consulting, said the majority of local CIOs, on average, rate cloud service providers at 3.5 out of 10.
The only highly-rated cloud service providers are Go2Cloud, Dimension Data, Microsoft, SAP, Oracle, and EOH.
"As a result of the discontinuity we have found between what suppliers offer as 'cloud services' and what CIOs expect from cloud services, we undertook a study into the perceptions of CIOs with respect to the cloud in South Africa," said White.
From the survey, in summary, it emerged cloud service providers need to focus on CIO outcomes, not on technology, products or value-add, he pointed out, adding they were concerned about non-cloud IT issues.
Local CIOs are also of the view that South African suppliers are overwhelmingly concerned with "inside-out" selling as against "outside-in" selling, White revealed.
On the other hand, innovation remains a critical issue for South African suppliers, the CIOs pointed out.
Highlighting some issues they have experienced with the cloud, the CIOs said integration of cloud services with in-house applications remained a problem; while some reported that educating their own IT people was a challenge.
"It appears that businesses are more accepting of, and na"ive about cloud services," said White. "However, business colleagues want clarification about data, privacy, and security."
He also noted that in SA, cloud uptake is confined to generic cloud commodity services, while non-cloud issues associated with cloud services are not on the business agenda; for example, IT management, governance, risk, data, and jurisdiction.
Asked which cloud services they make use of, the majority of the CIOs pointed to e-mail, storage, and backup-as-a-service supplied locally. Most CIOs use generic commodity cloud services and where they use business-specific services, some were bespoke cloud services, he added.
In a nutshell, South African cloud service providers are slow to enter the cloud outcome service provision space.
"The Enterprise CIO Forum states the three most important attributes of successful CIOs are courage, clout and astuteness. Never have these attributes been more needed for CIOs to lead their organisations and their suppliers to the cloud," White concluded.