App blacklisting on the rise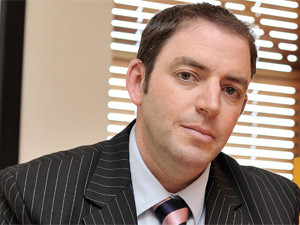 The app blacklisting trend is on the rise as organisations continue to use mobile apps for productivity and business processes.
This is according to the findings of the Enterprise Mobility Cloud Report, recently published by Citrix. According to the report, despite a sharp increase in the amount of Google Android devices, Apple's iOS still leads in enterprise mobility worldwide.
Organisations have become more aggressive in their approaches to app blacklisting, with 18% of those surveyed saying they are using this policy, an increase of 11% from the previous quarter, the study found.
According to the research, the most commonly blacklisted apps were Angry Birds, Facebook, Dropbox and YouTube, while the most commonly white-listed apps were Evernote, NitroDesk TouchDown, Google Chrome and Adobe Reader. Skype was the only app that made both lists.
Feeling threatened
Citrix says, typically, organisations blacklist apps they feel pose a threat to network or data security, such as ones that synchronise and share files outside of the corporate network. "Some also blacklist apps that are considered a productivity drain, such as games and social media, especially on devices used for task-based activities," says Sean Wainer, country manager for Citrix in southern Africa.
"Often associated with corporate-issued line-of-business use cases, a rise in blacklisting usually indicates an increase in such deployments," he adds.
Wainer also points out that as bring your own device (BYOD) programmes grow, enterprises will have to deal with the growing number of personal applications employees are using in the workplace on a variety of devices.
"Not all of these applications may be enterprise-ready, and managing these applications is challenging for any IT department. Blacklisting is one way in which organisations are attempting to manage this challenge."
Independent research Citrix commissioned in October 2012 found that 43% of businesses cited managing applications on mobile devices as "difficult" when introducing BYOD policies at their organisations, says Wainer.
"As consumerisation fuels a different approach to work, it is inevitable that employees will seek to personalise their working experience as much as possible - through choice of device and through choice of apps. As a consequence, organisations need to instil policies to closely manage the apps being introduced by employees and then introduce technology that allows those apps to follow them, safely, to any device, wherever they are," he explains.
Platform of choice
The study also discovered that iOS continued to lead in the enterprise space as the mobile platform of choice, with 58% of all global devices enrolled. Android lost 2% globally and Windows Mobile remained the same at 7% of devices, it adds.
However, the study found Android to be the fastest growing platform for enrolled devices in Europe, the Middle East and Africa. Android enjoyed an 11% gain from the prior quarter to 36% of the region. Apple saw its iOS penetration drop from 56% to 43% in the same region, and Windows Mobile gained 2% to 21%, says Citrix.
Wainer believes the popularity of the iPad is one of the primary reasons for the influx of iOS devices in the enterprise. He says this is set to continue with the recent release of the iPad Mini, as consumers want to use their Apple devices at work.
"iOS is also perceived to be a more secure platform than Android, as applications undergo a much more rigorous testing process before being added to the App Store," he notes. "Until recently, enterprises have almost exclusively focused on Windows as the platform for delivering the desktop and the majority of business applications, but the proliferation of devices is, in turn, introducing alternative platforms - iOS, Android, Web and SaaS - into the workplace as workers need secure access to all their apps, regardless of where they are located," Wainer concluded.