E-commerce slow to bite into bricks and mortar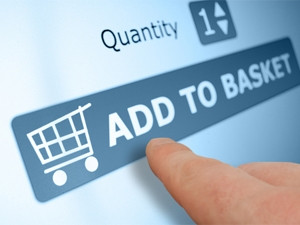 Although retailers say shoppers are increasing their reliance on e-commerce platforms, especially during the festive rush, it will still be some time before online portals represent a threat to physical outlets.
This is according to Arthur Goldstuck, MD of World Wide Worx, who said this morning that the sustained commercial strength of brick-and-mortar stores means it will still take a while before it poses a significant challenge. "What we are seeing in 2014 is online retail will make about 0.7% of what traditional retailers make, which is very low in proportionate terms".
Growth in online stores is outpacing that seen by traditional retailers, although the e-commerce base is smaller. According to Statistics SA's third quarter retail trade sales figures, the overall sector gained 8% year-on-year in September, reporting sales of R190 billion for the three months.
World Wide Worx research indicates the online retail sector will be worth R5.9 billion this year, a gain from the R4.4 billion from 2013. According to its October report on online retail, the sector is expected to grow at 35% this year, up from 31% in 2013 and 28% in 2012. Goldstuck anticipates that growth rates will continue over the next few years.
E-commerce has shown steady growth over the past few years, gaining at a rate of around 30% a year, according to analysts, and is expected gain 35% this year. Retailers have already reported a shift from physical outlets to online stores.
Waiting opportunity
Gerard Dumont, retail industry architect at IBM SA, says many local traditional retailers have yet to approach e-commerce as a key strategic growth area, as is the case in markets such as the US. "They are still opening new stores and finding ways to grow their revenue, so that is where their focus is. This doesn't mean there aren't opportunities in e-commerce," he says.
Dumont adds the planned merger of Kalahari and Takealot - two of SA's biggest online retailers - could begin to trim the gap between e-commerce and traditional retail revenues. In October, the two stores announced their intention to join forces in what the companies noted was an attempt to compete with local traditional retailers and global players in the e-tailer space.
Goldstuck adds the likes of Woolworths and Mr Price are showing that retailers should see e-commerce as an additional revenue channel rather than something that threatens their core business. Goldstuck notes he expects e-commerce to maintain its 30% to 35% growth figures over the next few years.
Mobile impact
Analysts note the influence of mobile cannot be ignored as e-commerce continues to gain momentum both in SA and across Africa. A recent forecast by research firm Frost & Sullivan predicts greater mobile innovation across the continent next year, as businesses look to tap into new revenue streams.
Dumont adds any local e-commerce venture would need to tap into growing smartphone penetration and consumer appetite for mobility. According to uAfrica - the company that gauges the impact of local e-tailers - more than half of traffic to e-commerce Web sites was on mobile devices over the past year.
Before announcing their intention to merge, Kalahari and Takealot told ITWeb of their intention to optimise the experience for users accessing their mobile platforms, with an aim to convert more Web site visits into sales.