Drone racing becomes reality in SA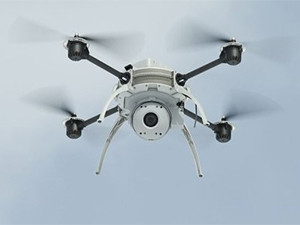 Drone Racing Africa (DRA) is introducing drone racing to the South African market, as the country looks to tap into the $3 billion drone market.
Drone racing is a new sport that sees pilots fly high-speed drones, also known as unmanned aerial vehicles (UAVs), and is now set to become a more accessible sport for South Africans.
DRA is funding the racing league and is in the process of securing a number of corporate partners and sponsors as founding partners of SA's first drone racing series. The first fully-funded drone racing league and series in Africa will see junior school children through to adults being catered for.
Globally, drone racing is exploding and has already become a mainstream sport in many markets, spurring professional leagues and significant prize-money events, such as the World Drone Prix held in Dubai in March and the Drone World Championships hosted last month in Hawaii.
Emerging technology lobbyist, the Consumer Technology Association, projects global drone sales to reach 9.4 million units this year and revenue is expected to hit $3 billion.
DRA believes drone racing will trigger new careers on the continent.
"The massive growth potential for this sport in Africa impacts numerous industries, including education, technology, FMCG [fast-moving consumer goods] and communications. For individuals, there are undeniable career prospects so it's an incredibly appealing sport," says DRA CEO Simon Robinson.
The high-speed, competitive sport sees pilots manoeuvre drones and other UAVs through three-dimensional courses. Pilots steer from the point of view of the actual drone by wearing first person view goggles that display a live image transmitted by an onboard camera.
The DRA drones will range from entry-level through to custom-designed drones built by DRA engineers to exacting standards of speed, performance and endurance, and optimised for drone racing.
"Anybody can sign up to Drone Racing Africa courses," says Robinson. "DRA has courses starting from the end of November in Joburg and in December in Cape Town and Plettenberg Bay. All drone racers who are members of a registered drone racing club and the South African Model Aircraft Association will be eligible to race in the DRA series along with graduates of DRA's Drone Racing Course."
He explains that flying drones is growing rapidly in SA - both recreationally and commercially. North America, certain European countries such as France and Germany, and Far Eastern markets such as Korea and China are at the forefront of drone technology, says Robinson.
He notes that racing drones is currently considered as recreational but the hobby is fast becoming a sport in many developed markets.
"South Africa is catching up quickly with local drone racing pilots competing in international competitions abroad and placing really well against some of the world's elite pilots."
According to Robinson, the application of drones is far and wide as they are able to operate in many conditions, which previously required human intervention. For example, he explains, in the agricultural industry, drones are being used for crop surveillance which can drastically increase farm crop yields while minimising the cost of walking the fields or airplane fly-over filming.
In the construction industry, he notes, architects can cost-effectively and quickly create aerial shots on which to place an architectural rendering and real world concepts of their projects. "This ability is indispensable to creating accurate designs and understanding how they fit within properties.
"Engineering firms are also utilising drones on in-depth projects like oil pipelines, transmission cables and maintenance inspections which traditionally required deployment of aircraft or helicopters or the lengthy process of driving a vehicle in often hazardous terrain. However, we have yet to realise the full positive and meaningful impact drones will have on the development of our country."