Brian Armstrong joins Huge Group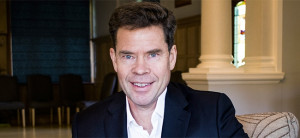 Huge Group has appointed former Telkom chief commercial officer, Brian Armstrong, as an independent non-executive director - with effect from 1 September 2017.
Huge Group's non-executive chairman, Duarte Da Silva, says Armstrong is one of the foremost ICT industry leaders in South Africa, with over 30 years of top level management experience in telecommunications, IT, technology research and development and systems engineering, both in South Africa and abroad
"He is widely regarded as a thought leader in digitalisation, convergence and business strategy. His appointment is another significant appointment for Huge Group.
"We are on record saying that we think that our fixed wireless telephony service using the GSM standard is a perfect substitute for, if not better alternative to, Telkom's fixed line telephony service over copper infrastructure. We think that Dr Armstrong can be instrumental in fulfilling our vision, refining our strategy and fulfilling our growth aspirations for this service," Da Silva adds.
Huge Group says that in his capacity as Telkom group COO and chief commercial officer, Armstrong was a key part of the leadership team which has been credited with turning Telkom around.
"In his time with Telkom he also revived the ailing Telkom Business unit and conceived and led the acquisition of BCX and its integration into the group. He was also responsible for the group's retail unit, as well as leading group strategy and transformation activities," Huge Group says.
He announced his departure from Telkom in February this year after seven years with the telco. At the time Telkom CEO, Sipho Maseko, said Armstrong wished to retire at the end of the group's financial year.
Last month Armstrong was named head of the Wits Business School/Telkom Chair in Digital Business. The role was established last year through an initial five-year funding commitment from Telkom. At the time, Wits Business School said the Digital Chair's core purpose is being at the forefront of developing significant research as well as teaching programmes that are vital for business in today's digital world.
"Huge Group has ambitious and exciting plans to create a dominant position in the market for connectivity, Internet of Things (IOT) and payments, particularly with regard to SMEs. I believe that I can provide significant strategic direction to a company which has built a solid platform for growth," says Armstrong.
Prior to joining Telkom in 2010, Armstrong was VP for the Middle East and Africa at the BT group and was tasked with responsibility for overseeing and growing the group's activities across that region. Prior to that he held various positions at the Council for Scientific and Industrial Research (CSIR), ultimately as the director of the division for ICT and was also previously the MD of listed ICT services group AST Networks (now Gijima).
Armstrong completed his BSc (Eng) and MSc (Eng) at the University of the Witwatersrand in 1982 and 1984 respectively, and obtained his PhD from University College London in 1992.
Huge Group has had a number of high profile appointments over the past two years. Former MTN SA CEO, Zunaid Bulbulia, joined the group as a non-executive director in January 2016 and was appointed as CFO in March 2017. Former senior banker and respected IT analyst, Da Silva, was appointed as independent non-executive chairperson in February 2016.
Recently Huge Group appointed Craig Lyons, an experienced mergers and acquisitions (M&A) and private equity specialist, to its board. Last week the group also appointed former Gold Fields and Aveng company secretary, Karen Robinson, as its company secretary.
"Huge Group has said previously that it intends assembling a formidable team of people that will develop strategies to aggressively grow the company - the appointment of Brian Armstrong certainly adds credibility to this statement," it says.
Huge Group is a JSE listed company in the telecommunications sector, with a market capitalisation of R1.4 billion. It currently provides fixed wireless telephony, secure payments and data services to over 45 000 predominantly SME customers.