VMware appoints VP, channel and alliances for EMEA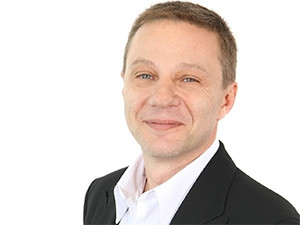 VMware has appointed Jean Philippe Barleaza as vice president, channel and alliances as well as general business in the Europe, Middle East and Africa (EMEA) region.
Barleaza has been acting vice president in the role since October 2015. He will report to Jean-Pierre Brulard, senior vice president and general manager at VMware EMEA.
In this role he will be responsible for defining strategy and managing VMware's EMEA partner ecosystems, driving VMware's innovative cloud and business mobility solutions to help partners, original equipment manufacturers and solution providers differentiate their businesses and drive profitability.
Barleaza's long-term goal is to transform the channel and drive VMware's existing and potential new recruitment partners to adopt the company's technologies.
He also wants to establish a strong network of service providers, capable of delivering top class applications and managed services in a cost-effective manner.
In addition, he plans to grow VMware's business in South Africa and Africa by engaging with the appropriate partners and help them to understand and implement the company's software-defined data centre and multi-cloud vision.
"We want to provide best-in-class services for optimised development and offer solutions in a box to mid-size and small medium enterprises to cost effectively take advantage of the cloud and Web-based application models."
According to Barleaza, VMware is also looking to expand the company's footprint in Africa and address those markets together with its business partners.
He says the company plans to correctly execute and provide a global cloud management platform rather than products that will enable African companies to take advantage of the digital transformation.
Commenting on the appointment, Brulard says Barleaza has a proven track record working with the company's partners in EMEA to drive adoption of the software-defined data centre, unified hybrid cloud and end-user computing solutions. Therefore, he is the natural choice to now lead all VMware's partner and channel operations in the region.
Barleaza has a real passion and ability for understanding how partners can embrace VMware's technologies to help their customers drive their digital transformation, while deriving commercial success for their businesses, says Brulard.
Barleaza was previously the senior director original equipment manufacturers, single-input-single-outputs and service providers in EMEA.
Prior to joining VMware, he held senior channel positions covering southern Europe at both NetApp and Computer Associates.