SA Connect: North-West allocates R10m for WiFi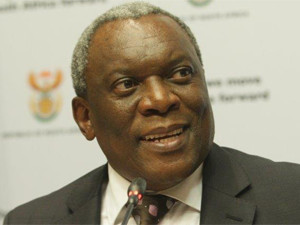 Dr Kenneth Kaunda District Municipality, in the North-West, has budgeted R10 million to roll out WiFi hotspots across the district, as it prepares for broadband deployment as part of the implementation of phase one of government's SA Connect initiative.
Phase one of the project is scheduled to run over three years, starting this year, although government has yet to reveal a launch date.
Boitumelo Moloi, mayor of the Dr Kenneth Kaunda District, says the municipality has established a 24-hour call centre that links citizens to public services. The centre is staffed by technically skilled agents who are able to respond to citizens' service delivery needs in the district in the shortest possible time, Moloi adds.
"We are a municipality that has big dreams that are located in long-term planning. We want to be a smart city. Our district has mining towns that are in decline and we decided to move our economy towards services of the future.
"Our WiFi hotspots will offer free 500 megs per month per device, while access to educational sites will be unlimited," Moloi explains.
Digital economy
This week, minister of telecommunication and postal services Siyabonga Cwele visited some of the sites that are going to be connected as part of the broadband rollout, which will see eight rural district municipalities being connected in the first phase.
"The Internet drives socio-economic development and globalisation. As government, our aim is to ensure we connect all citizens to the Internet, including those who live on farms," says Cwele.
"While SA compares well in relation to other countries in terms of broadband infrastructure rollout, this infrastructure does not yet reach everyone and those who have access are not using it optimally."
As part of the SA Connect project, government has undertaken to connect its offices across the country, starting in the rural areas, to ensure South Africans have access to the most modern communications tools and services, and are able to use them to accelerate socio-economic development.
The Department of Telecommunications and Postal Service has been tasked with implementing SA Connect, the country's broadband policy, with Telkom having been designated as lead implantation agent. The operator will work with other state-owned companies and, where possible, the private sector, says Cwele.