A shopper's paradise
SA can drive the adoption of e-commerce by embarking on deregulation regarding the use of mobile money.
The Internet has drastically changed the way commercial activities are conducted. Business' adoption of the Internet has had a considerable effect on the traditional business models both in SA and worldwide.
The Internet has offered businesses opportunities to take advantage of consumers' quest for convenience and ease of use, and thus marketplaces and commercial transactions can take place through electronic commerce (e-commerce). Nowadays, most businesses in SA can market and sell their products/services through m-commerce and e-commerce.
I have spent the last few years conducting research study on the adoption of e-commerce and mobile money in South Africa. A major finding of this was that the uptake of both e-commerce and mobile money was low in South Africa.
The two dominant online retailers in SA have reportedly not yet made any profit since they started trading. These are BidorBuy and Takealot. E-commerce in SA is still in the infancy stage. The slow growth of e-commerce in SA can be attributed to the following:
* Access to the Internet in SA is still costly;
* Internet connectivity is still poor in most parts of SA and thus it is difficult to transact online;
* Delivery costs of products purchased online are expensive;
* There are still doubts in certain sections of society about the reliability of online retailers;
* The uptake of mobile money in SA remains low and is affecting online purchases; and
* There are still security concerns regarding online marketplaces.
For e-commerce to grow exponentially in SA, critical mass will be required among consumers to adopt online shopping. World Wide Worx (WWW) reported that compared to its counterparts in the BRICS countries, SA still lags when it comes to online retail purchases as a percentage of total retail:
Brazil = 11%
Russia = 4.2%
China = 10.7%
India = 0.7%
SA = 0.5%
Online retail sales in SA yield revenue of just over R3.5 billion, and this constitutes 0.5% of total retail spend. Despite what appears to be depressing numbers, Arthur Goldstuck, MD of WWW, was actually optimistic about the growth of e-commerce in SA.
New marketplaces are launched while others are closed on a weekly basis worldwide.
He acknowledged that, while there was what one can perceive to be an e-commerce boom in 2012 in SA, the impressive and continual growth happened from a low base, and that is why the country lags in terms of consumer numbers compared to some of its counterparts in the emerging markets. He further indicated that between 2001 and 2011, e-commerce had grown "by 30% to 35% - with a peak of 40% in 2011. The impact of this steady growth is a huge rise in the overall total, and we will eventually see it having a massive impact." (ITWeb staff writer, 2015) The "massive impact" predicted by Goldstuck will bring along information security challenges in e-commerce.
Retail (r)evolution
Consumers in SA also have access to other online retailers, such as eBay, Amazon, Alibaba, Groupon and Facebook. Actually, new marketplaces are launched while others are closed on a weekly basis worldwide. As part of the abovementioned study, I interviewed the CEO of BidorBuy, Jaco Jonker. He said some of these marketplaces are distractions and heighten competition only superficially.
Jonker has observed changing consumer behaviour as follows: Traditional shopping (physically going to the retail shop) to modern shopping (using the Internet on a personal computer or laptop to shop) to mobile shopping (using handhold devices such as cellphones to do shopping).
He further claimed the evolution of consumer behaviour in SA is hampered due to poor access to the Internet. Jonker cited statics to support his claims: People who have access to fixed-line broadband in SA are 3.1% of the population; only 26% have access to mobile broadband services (62nd in the world); and overall Internet accessibility in SA is just over 48%.
Other than the fact that huge parts of SA, especially in the rural areas, have been underserviced regarding the broadband infrastructure, accessibility to the Internet has also been prohibited by expensive telecommunications services and uncertainty of policy positions.
As part of boosting economic growth, SA should drive the adoption of e-commerce by embarking on some deregulation regarding the use of mobile money. South African regulations require a merchant to have a specific financial services provider's licence. Countries like Kenya and Tanzania do not have these kinds of regulations and thus the growth of their mobile money usage has been exponential.
More telecommunications operators should be allowed into the market to enhance competition. This will lead to the provision of quality services, and the current exorbitant costs will come down. Measures should also be taken to provide people in underserviced areas with access to telecommunications services.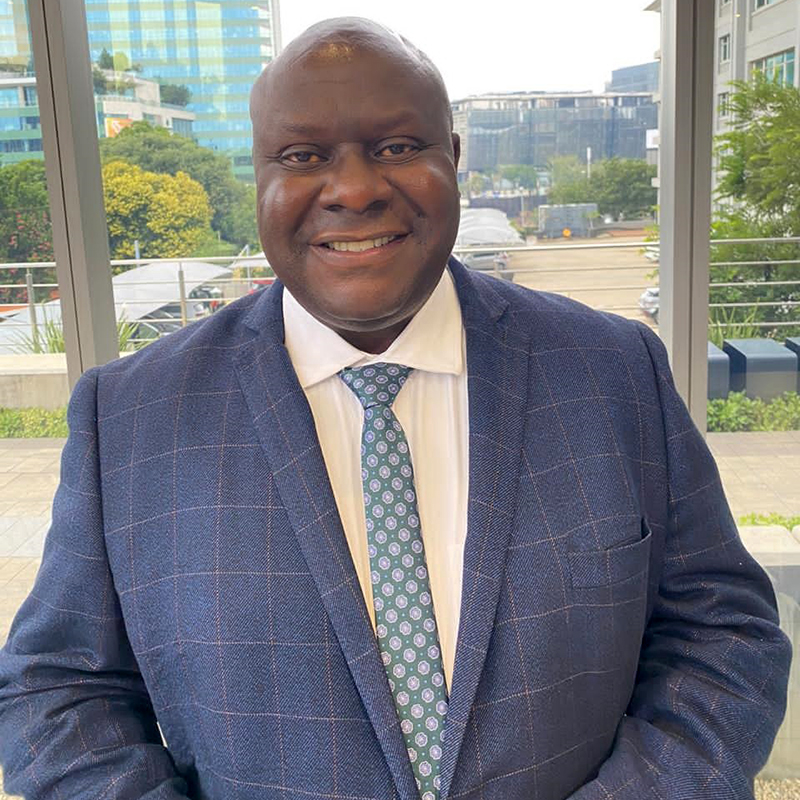 Professor, University of Johannesburg

Rabelani Dagada is a professor of practice at the Institute for Intelligent Systems in the University of Johannesburg. He has extensive experience in the academic, public and private sectors. He holds a Masters Commerce in Information Systems from Wits University, and PhD in Information Systems from UNISA. He is on Twitter: @Rabelani_Dagada