No mobile app for FlySafair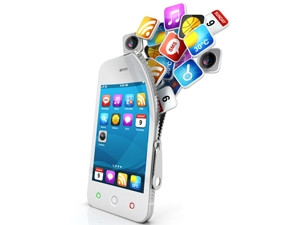 While other local airline carriers have launched mobile apps for their services, new entrant FlySafair says it will not invest in an app until there is good reason to.
In a statement, the low-cost carrier says its newly launched responsive Web site has allowed it to tap into SA's growing mobile market.
Earlier this year, FlySafair announced the launch of its Web site, but the airline says it will not develop a mobile app until it believes it will add true value for consumers and the business.
"We are a low-cost airline, which means everything we do has to add value to the business. Until an idea comes where the development of an app will provide unique value to our consumer and business, there's no point in duplicating our efforts and overheads," says Kirby Gordon, VP of sales and distribution for FlySafair.
According to FlySafair, it opted for a responsive site, which adapts to fit the device the site is being accessed from, rather than a separate mobile platform or application.
The airline further explains that maintaining one site as opposed to two separate desktop and mobile sites is a bid to keep costs down. These savings will continue to be passed on to passengers through affordable air fares, it notes.
The airline has also moved its reservations system from a server-based to cloud-based solution, which Gordon says will enable a slightly faster site speed. "We want to make sure that our site will cope with the next R1 sale we do."
Gordon adds: "We would love an app but our philosophy is that an app should provide additional benefits to the customer over and above what they get when they visit the desktop or mobile sites - much like the FNB app - otherwise it's just a glorified booking tool that costs money to maintain.
"We also did not want to exclude the feature phone market, which makes up more than 50% of the South African mobile space. But once we figure out how an app can make our flights even cheaper or improve the travel experience for customers, we'll definitely consider it."