Neotel CEO, CFO probed for corruption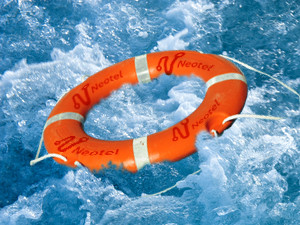 Neotel CEO Sunil Joshi and CFO Steven Whiley have been placed on special leave pending an investigation into alleged bribery and corruption in connection with a Transnet deal worth R1.8 billion.
According to the Mail & Guardian, Neotel paid tens of millions of rands in "commissions" to the letterbox company Homix to clinch the lucrative Transnet deal.
According to a Neotel statement, auditors found alleged irregularities when conducting the telco's most recent audit.
"On learning of the irregularities, the Neotel board took immediate action, mandating an independent investigation. The investigation concluded the irregularities indicated a possible non-compliance with the company's internal procurement and payment processes," says the statement.
According to the M&G, Neotel's auditor, Deloitte, first alerted the board of directors of the irregularities in April. This after Deloitte found Neotel had allegedly remitted R30 million to Homix in April last year and R36 million in February this year. Another R25 million had also been agreed to but not yet paid. Each was in respect of contracts being secured with Transnet.
Neotel says its board has appointed a sub-committee to continue an investigation into the non-compliance. Both the CEO and CFO have taken special leave "in co-operation with this investigation".
"Neotel is committed to the highest standards of corporate governance, and will not tolerate any deviation from these standards," according to the statement.
No more details could be given as the company says the board sub-committee's investigation is ongoing and "any further comment would be prejudicial to its outcome."
Consequences
The allegations could have implications for Vodacom's proposed takeover of Neotel.
Vodacom spokesman Richard Boorman responded to the news by saying: "This is a matter for Neotel, its board and shareholders. We are monitoring developments and at this stage have nothing to add to the statements made by the relevant parties."
Last month, the Competition Commission took the penultimate step towards finalising the R7 billion deal by recommending to the Competition Tribunal that Vodacom's bid be approved, under certain conditions. The Independent Communications Authority of South Africa (ICASA) gave its stamp of approval for the deal in June.
Rival telecoms players have made their opposition known, with Telkom heading to the courts this week to officially oppose ICASA's decision to approve the deal. Cell C also looks likely to do the same.
Cell C chief legal officer, Graham Mackinnon, told ITWeb the company "intends to launch its own review application" of the Vodacom/Neotel deal and would not stand in the way of Telkom's court application.