Amazon wants SA's talent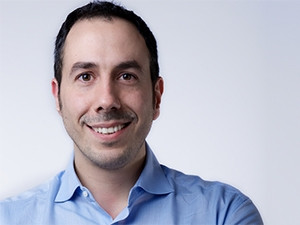 Amazon's expansion plans for South Africa have a lot to do with the strong pool of highly qualified talent the company sees in the country.
This is according to Carlos Conde, chief technology evangelist for Europe, Middle East and Africa (EMEA) at Amazon Web Services (AWS). He says SA's talent was one of the defining reasons leading to AWS opening an office in Johannesburg.
"You can find a very large pool of highly educated people [in South Africa]; very technical people that have very good skills, which is not easy to find on a continent like Africa."
Amazon yesterday announced it has opened an AWS office in Johannesburg and plans to hire more than 250 people in South Africa in the next 12 months to fill highly-skilled technical roles.
"South Africa is well connected and has good universities; it's easy to find IT talent, which is an important factor. Also look at the business in Johannesburg and Cape Town. It's booming and evolving a lot, and obviously we want to be close to our customers so that is why we announced the office expansion," says Conde.
An Amazon Development Centre has been running in Cape Town since 2004, but the new Johannesburg office is the first AWS base on the African continent aimed at servicing AWS cloud customers.
Other AWS EMEA offices are located in the UK, France, Germany, Sweden, Spain, Italy, Luxembourg, the Netherlands and Israel.
AWS has over one million active customers around the world and sees Africa as an important region with huge growth potential.
"There is no specific Africa strategy besides expanding and trying to grow as quickly as possible. Our goal is to serve as many customers in South Africa as possible and also to use the development centres we have in South Africa to continue to attract IT talent to help us invest in new services and features," says Conde.
Last year, Amazon Web Services released 516 significant services and features. This was up from 280 a year before, and by July 2015, the number was 342.
"We need more people to help us implement those features, so our strategy is not only to address our customers in SA, but also to attract IT talent to help us build the services that those customers access.
"Worldwide there is a huge demand for technical skills. Even if you go to Silicon Valley there is not enough. I'm from continental Europe, there is not enough. In Asia you have the same challenge."
Changing mind-sets
AWS is the overwhelming market share leader in terms of cloud infrastructure globally, according to the latest "Gartner Magic Quadrant for Cloud Infrastructure as a Service" report.
The report found AWS has over 10 times more cloud infrastructure as a service compute capacity in use than the combined total of the other 14 providers covered by the report.
Conde says AWS' only real competitor on the African continent is the mind-set of old-fashioned IT professionals.
"Our competitors are the mind-sets of the traditional CTO. For example, who has been educated in a way that he thinks he has to build everything himself; buy hardware and servers for his own data centres because he has been doing this all of his career.
"It's a very difficult competitor this mind-set. It's kind of like quitting smoking; you have to really change your habits and change your mind-set."
African expansion
Conde says Amazon would not have even considered investing in a South African office if it did not see great potential for expansion of its African business.
"Today, I can't think of any type of business that is not using IT. Even if it is just for simple things like virtual desktops, file sharing and e-mails, no business can live without IT these days. So any company here can be our customer. So yes, there is a huge potential for us, but in order to tap into this potential we need local presence."
Conde says South Africa is also well-positioned in terms of time-zone to serve AWS' needs in Africa.
"When you are operating in the cloud, your business never stops and you have to operate what people call 'follow the sun operations'. You need teams in all the time-zones to be able to operate and take the lead. So South Africa was also a very good place for us in order to have this continuous operation.
"The EMEA region's importance is in terms of growth. Amazon is more a company that looks into the future rather than looking at the present. As networks evolve on the African continent, we are going to be addressing other countries and more specifically other cities. Ideally, we would like to pretty much develop to the complete continent."