Talksure's year in review
As 2017 comes to a close, it's a time to reflect on an exciting year at Talksure and celebrate its achievements!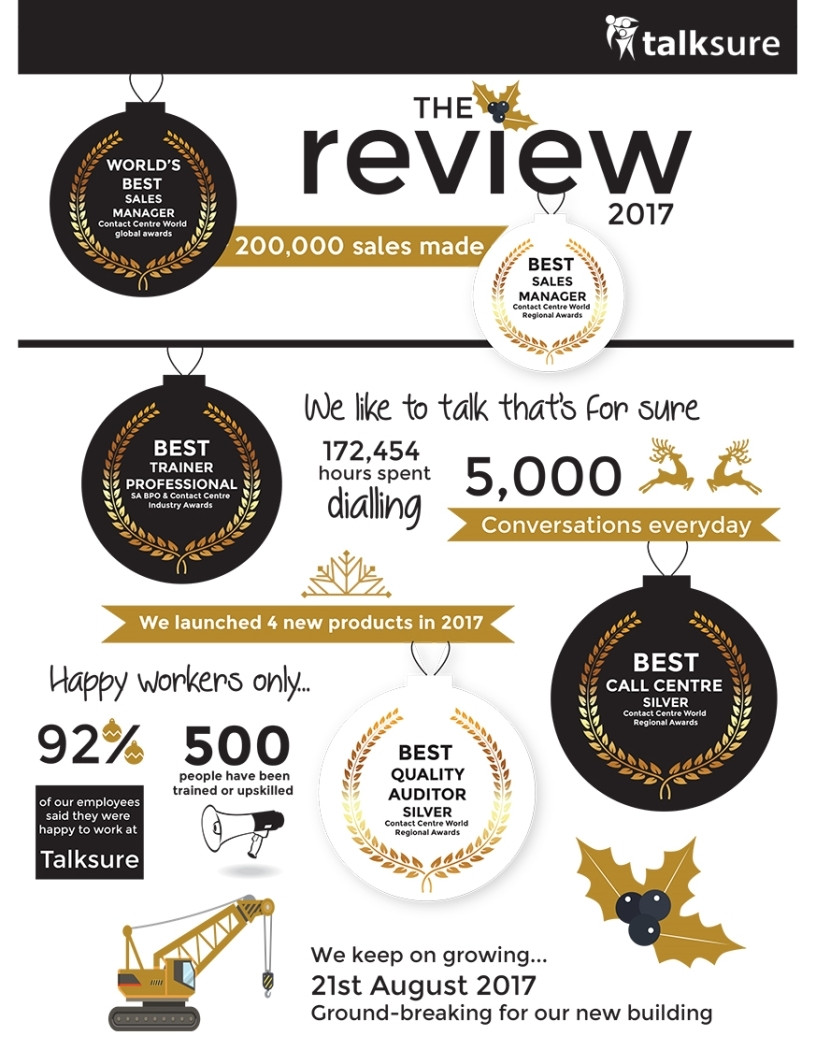 This year Talksure's customer base has grown significantly. It has launched four exciting new products and expanded its international division. In August, it broke ground on its 800 seater purpose-built call centre, and has ended the year securing a global award which is a testament to the hard work of all Talksure personnel.
Its employees have done it proud by winning individual awards on a national and international stage. It recorded a 92% employee satisfaction level in an independent survey hosted by TopPlace2Work.
It would like to thank its partners in South Africa and Australia with whom it has launched its product ranges and expanded its campaigns. It looks forward to building on existing and new partnerships in 2018 to offer its customers even more value.
Once again, thank you for your continued support and partnership. Talksure looks forward to a successful 2018.