CSIR concludes wireless open access network study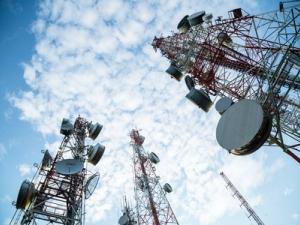 MTBPS 2017: The Council for Scientific and Industrial Research (CSIR) has completed the high-level study on wireless open access network (WOAN) spectrum needs.
This was revealed by finance minister Malusi Gigaba during the tabling of his inaugural Medium Term Budget Policy Statement (MTBPS) in Parliament today. Gigaba, however, did not provide details of the findings.
According to him, the CSIR completed a study on spectrum availability and open access on behalf of minister Siyabonga Cwele and his colleagues at the Department of Telecommunications and Postal Services (DTPS).
An MTBPS document, handed out with the minister's speech, notes "work is under way to license broadband spectrum".
In July, Gigaba issued timeframes to the CSIR and DTPS to "conduct a high-level study on WOAN spectrum needs with a view to license the remainder to the industry". The minister said the study had to be concluded by August.
Conducting the study was part of government's "inclusive growth action plan", for the next steps in the process for the allocation of in-demand radio frequency spectrum to telecoms operators, he pointed out.
In May, the DTPS minister committed to conduct the high-level study to determine if the WOAN would utilise all high-demand spectrum for its 4G network, or if there would be additional spectrum left over for private companies.
The plan for the establishment of a WOAN is part of government's National Integrated ICT Policy White Paper, which proposed a shake-up of the previous policy framework for spectrum allocation in favour of an "open access regime". The WOAN is going to be "a public-private sector owned and managed consortium", but how exactly it will work is still unclear.
The long-awaited white paper, which was three years in the making, was finalised and published in September 2016, and is supposed to replace the separate white papers on telecommunication (1996) and postal services (1998).
Mobile operators and wireless service providers have, for years, been asking for more spectrum to be released by government so they can rollout high-speed mobile and broadband services, improve their networks and provide better services to customers.