Altron's turnaround on track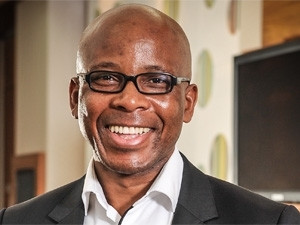 Altron Electronics (Altron) saw its headline earnings per share (HEPS) swing from a loss to a profit for the year ended 28 February, despite revenue decreasing.
This is in line with predictions the group made last week. Altron said it expected to report total HEPS for the financial year of between 60c and 80c.
Today, the JSE-listed company released its full-year results, which saw HEPS swing to a profit of 71 cents from the loss of 145 cents posted in the prior year.
Basic earnings per share (EPS) reduced to a loss of 54 cents from the loss of 259 cents reported in the prior year. Altron's revenue for the year under review declined by 26% to R19.7 billion and earnings before interest, tax, depreciation and amortisation increased by 123% to R840 million.
According to Altron, challenging trading conditions impacted its performance, but it says it has made good progress in divesting of its non-core assets and has significantly reduced losses from these operations.
The group expects to complete a number of these disposals in the new financial year, with continued focus being placed on the disposal of Powertech Transformers and Altech Multimedia.
Mteto Nyati, Altron CEO says, "Our core businesses delivered a credible performance in a challenging economic environment, with the telecommunications operations displaying growth on the back of strategic contract wins in the public sector space, most notably the City of Tshwane municipal broadband network, the eThekwini Municipality digital radio network for municipal public safety and utility services, and the Passenger Rail Agency of South Africa signalling and communication network. The performance of the non-core assets, which predominantly operate in the manufacturing sector, were much improved from the prior year, but remain loss making and traded below expectations."
Following Nyati's appointment, the group announced the streamlining and simplification of its corporate and executive structures, which will be followed by a full review of its core businesses.
The group said it continues to focus on the disposal of its various non-core operations as going concerns "in order to realise value for shareholders".
Nyati explains: "As a group, we continue to focus on building intellectual property in our identified strategic growth areas of safety and security, healthcare management, financial services, and training and development. This intellectual capital, combined with our global alliances with leading international original equipment manufacturers, positions Altron as a digital transformation partner to business and government.
"...As we move into the new financial year there will be an increased focus on customer engagement which will be driven by collaboration between Altron businesses to identify synergies in order to move our business operating model from a point-solutions provider to an end-to-end solutions provider."
Altron, through its principal subsidiaries, invests in the telecommunications, multimedia, information technology and power electronic industries.