Crowdsourcing is the new black
When it comes to innovation, tapping into the collective intelligence appears to be the way forward.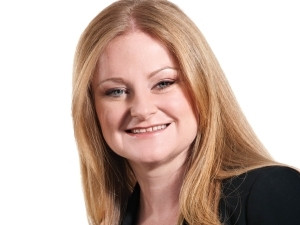 Crowdsourcing has long been used as a way of financing business start-ups, but what about crowd-sourcing innovation? It's becoming increasingly popular amongst companies that have a more open business model, although as a concept, it has its pros and cons. An example of crowdsourcing that everyone can relate to is Wikopedia, it's a central repository of knowledge that's updated on an ongoing basis by pretty much anyone who feels that they can add to the knowledge base. But how is it regulated? Is all of the information supplied true? The same concerns exist around crowdsourcing innovation.
Nobody really knows where innovation is going to go next. This makes it even harder to plan ahead and hire the skills that you might need. But how about creating your own innovation without hiring those skills? By harnessing the power of the crowd to access the smartest thinking en masse.
Pushing business boundaries
Despite the growing phenomenon of crowdsourcing influencing business, there are only a few companies that have the platforms and processes in place to make effective use of the collaborative and creative power of the crowd.
For companies that are reliant on strong research and development departments to ensure that they keep up-to-date with technology - and their competitors - traditional business boundaries can hinder effective problem-solving and the growth of product ideas. "However," Rittal South Africa MD Ute Schoeman cautions, "Before adopting crowdsourcing as a means of driving innovation, companies should consider how they will protect their intellectual property and the legal and administrative frameworks that will need to be implemented before a crowdsourced solution can be integrated with company operations."
Schoeman continues: "Products and services that require innovation, collaboration, flexibility, tracking and scalability can no longer be developed within traditional boundaries. As product lines change and grow, challenges and opportunities become bigger and broader. Research and development needs to happen faster and more effectively. Companies that are able to harness the potential of crowdsourcing and open innovation set themselves up for immense opportunity and possibly even becoming industry leaders."
By building platforms and processes to facilitate and monitor crowdsourcing, businesses can encourage an environment that allows people with different skills and experiences to collaborate and construct innovative solutions. This type of open innovation and development of new products and business ideas is reshaping how people do business and engage with the economy.
Tech can manage crowdsourcing
Schoeman says, "At Rittal, we have adopted a platform called IdeaNet that can centralise product ideas and improvement suggestions for its entire global portolio. The same platform can also track trends and new technologies that may possibly impact on the organisation's offering."
The traditional organisational model of Rittal's R&D department allowed it to operate in a well-coordinated and effective manner. Well-structured business processes triggered specialised knowledge and skills whenever new products were needed and authorised by business decision-makers. "This efficiency was further accelerated by an initiative to allow the attention and focus of the department to be triggered by people throughout the business," explains Schoeman. "A platform was created that managed and monitored employee ideas, feedback and comments on products, trends and new technologies, from all Rittal offices globally."
The platform essentially allows for a phased process of: community discussion; evaluation and feedback; steering; implementation.
Using a phased approach, ideas that may have business value are moved from a general community discussion area through to a phase where competency teams evaluate the potential, opportunities and risks of the ideas and trends. If an idea is approved by the competency team, a steering committee evaluates the idea further and can decide to authorise the improvement or development of a new product. Ideas that do not progress are parked for further discussion and analysis. Decisions made by the competency teams and the steering committee are documented on the platform and are visible to all users.
Schoeman explains that the key was to enable the R&D focus to be broadened within the business to allow individuals with varied skills, experience, and perspectives to trigger innovation. This meant that there were now many more individuals who could be used to focus on the challenge of improving or developing products. In some situations, there have been cases of problems being solved more efficiently.
The door is still open
Schoeman says: "Because the business models and technology that have accelerated the potential of crowdsourcing are still relatively new, it's too early to fully understand and appreciate the impact that crowdsourcing can have on a business and the economy at large.
"Regardless, business reality and research suggests that we should take notice of this phenomenon. The challenges that management faces in implementing crowdsourcing are real, but they aren't impossible. For Rittal, it was about taking the existing business energy that was used to design systems and processes for internal departments, and then expand that thinking into organising the flow of work so that people could collaborate."
"In addition to the benefits of being able to tap into the scale and diversity of open innovation, working within communities offers incentives that companies often struggle to match," she says. "For example, companies operate on traditional incentives such as salaries and bonuses. Employees are measured according to clearly assigned roles and responsibilities. Traditional structures discourage people from interacting with challenges outside of their typical domain.
"But research shows that people who operate within communities are motivated by intrinsic factors, such as the desire to learn, and the desire to build their reputation and be acknowledged by their peers."
Schoeman concludes: "If you don't take advantage of crowdsourcing, you may literally be leaving the door open for your competitors to jump ahead of you".