Digital giants pose a growing threat to financial players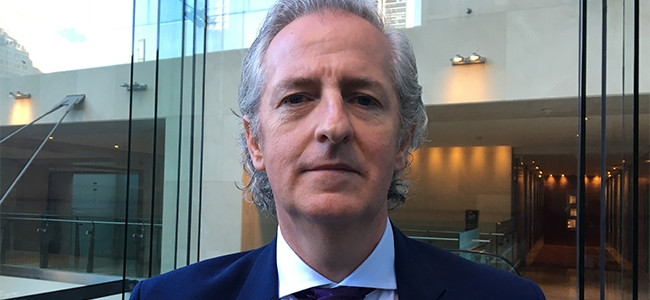 Digital giants like Google, Apple, Amazon Pay and Alibaba are now far more dangerous than they have ever been for traditional banking institutions.
So said Alistair Newton, research VP at Gartner, speaking about the new business models that underpin the future of the financial services industry.
Newton was speaking yesterday ahead of the Gartner Symposium/ITxpo, which is currently underway in Cape Town. The conference is a flagship Gartner event that targets CIOs and senior IT executives charged with technology decisions.
According to him, digital giants are developing their platform capabilities to the maximum to allow them to penetrate every part of a customer's day-to-day life, which means they can stretch into the financial services industry.
These organisations are incredibly good at understanding what happens after a customer uses a Google search or after a customer initiates a payment, he said.
Traditional financial institutions need to understand what happens to customers after they have been serviced or made a payment because that is where future revenues lie, Newton advised.
"Many of these digital providers have changed the rules of the game. They have brought transparency, they've empowered customers, and they've put technology into the hands of individuals and have shifted the balance of power."
Newton pointed out that there are some key attributes that the banking world can learn from digital giants when it comes to platforms and ecosystems, Artificial intelligence (AI), context.
AI, for example, is at the centre of these digital giants' , therefore bank CIOs and digital business leaders need to include AI in day-to-day operations.
He told the audience that for organisations like Baidu, AI is like electricity and accessible to everyone within the organisation. "For many of the other digital giants, their analytics are the core part of their overall proposition...but in the financial services industry, AI and analytics is still on the margins...with these guys, it's right at the centre of everything they are doing on a daily basis."
As custodians of data, traditional financial service companies need to become data experts who understand the value of data and what it can do for the organisation, Newton concluded.