You are being spied on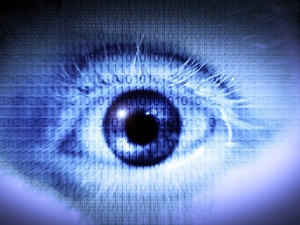 South African citizens are the subject of electronic surveillance by state security officials who tap phones and intercept communications, two reports released this week reveal.
These revelations of government's investigations into citizens mirror those of the US National Security Agency (NSA), famously exposed by NSA whistle-blower Edward Snowden in 2013.
Although smoking-gun evidence of actual telecoms eavesdropping is difficult to find, due to its secretive nature, Right2Know (R2K) Campaign's Big Brother Exposed report - released yesterday - claims this does happen.
The report alleges SA's security cluster is "becoming increasingly powerful, secretive, and involved in the political affairs of the country" and is targeting community activists for surveillance.
R2K alleges the Crime Intelligence Division of the police service and the State Security Agency conduct intelligence-gathering that includes monitoring Web and social media sites, covertly monitoring phone calls, e-mails and Internet use, and attending community activist meetings. It adds, however, that "many forms of surveillance - especially electronic surveillance - are hard to detect".
Phone taping
Big Brother Exposed cites an incident in which University of Johannesburg researchers, who were collecting data on protests, lost all their information after a "sophisticated cyber attack" emptied the Dropbox folder in which the researchers had stored interviews. Researcher Carin Runciman is quoted as saying it is likely state intelligence was behind the hack.
R2K spokesman Murray Hunter says electronic surveillance happens, but is almost impossible to detect. He notes the fact that activists are often physically surveyed points to electronic eavesdropping also taking place, adding this is a growing concern among communities.
The most high profile incident of phone-tapping took place in 2010 when Sunday Times reporter Mzilikazi wa Afrika's communications were intercepted by the police on the pretence of gun-running. This incident, and other reports of illicit surveillance, is contained in the Global Information Society Watch 2014 report, which will be released today.
Professor Jane Duncan, from the University of Johannesburg, authored the chapter on SA in the Global Information Society Watch report and says hundreds of requests for interception have been legally granted in SA, a figure that does not include illegal interception.
Legal requests are granted under a specific judge under the RICA Act. However, claims R2K, there are known examples in which authorities seemingly misled the judge into granting permission for calls to be monitored, and international communications is not regulated under RICA. "It has long been suspected this kind of surveillance is sometimes undertaken without a judge's permission," it states.
Moreover, notes R2K, RICA also does not regulate mass surveillance where intelligence agencies "suck up" a wide range of information from communications networks.
Duncan adds metadata can also be applied for under RICA, but this follows a more relaxed route as only a magistrate's permission is required. This, she says, is "of great concern to me", because of the amount of information that can be gleaned from this data, and the relaxed approval process.
Undermining democracy
IRS Forensic Investigations CEO Chad Thomas adds while interception is a necessity to prevent organised crime, the problem arises when phone calls are intercepted and monitored by members of intelligence agencies with an agenda other than that of their specific mandate. He adds warrants to get call histories from mobile networks have previously been fabricated. "This call is probably being monitored right now," he said during his conversation with ITWeb.
Former NSA analyst William Binney notes governments globally are focusing on bulk collection of data, and establishing agreements between them to exchange data and share results of analysis of that data. "This is changing how ordinary people act and what they say on the www and other means of communications. In effect, this surveillance is undermining the foundation of democracy around the world."
Binney's sentiments are echoed by R2K's Hunter, who notes SA's surveillance smacks of the NSA's activities, and is having a "chilling" effect on democratic rights in SA. He adds, while law enforcement agencies make use of legal means to survey citizens, there are many illegal occurrences. "If even half of what is in the R2K report is fair and accurate, it would mean a number of different laws are being broken."
The State Security Agency did not respond to ITWeb's request for comment, but this morning issued a statement in response to R2K's report. The agency said it "affirms the supremacy of the constitution in our democracy and its various provisions with regards to rights, mandates and conduct of both government and the people of South Africa". It added the public can direct complaints around intelligence services to the Office of the Inspector General.
When can calls legally be intercepted?
R2K notes according to RICA, the State Security Agency and crime intelligence can only listen in on communications if authorised by a judge.
Under RICA, there is a designated judge who is appointed to handle all such requests from law enforcement.
Permission can only be granted if police or state security officials can show reasonable grounds that a "serious offence" has been, is being or will probably be committed; that there is an actual or potential threat to public safety or national security; or "compelling national economic interests".
Once the judge's permission has been given, the authorities can then "intercept" communications, including listening to calls and intercepting text messages or Internet browsing sessions.