Teleforge bucks the trend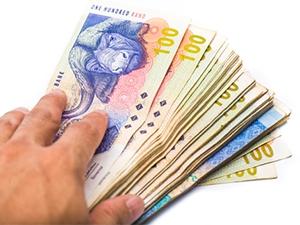 Specialised call centre solutions provider Teleforge Communications has grown its revenue 90% in the past three months, despite the weakening rand.
The rand plummeted when president Jacob Zuma abruptly sacked finance minister Nhlanhla Nene at the end of last year, reaching R17.99 against the US dollar.
Andrew Van Niekerk, MD of Teleforge, says the company is able to buck the current moribund business trend in SA.
"If the economy weakens we gain, as 60% of our customers are debt collectors and they prosper. If the rand strengthens we gain as the other 40% are sales, investment and security companies," he says.
"Ten percent of our customers are international and pay in dollars which means for the same dollar amount we now make 30% more than we did three months ago. This gives us an edge."
Additionally, the company only operates on a prepaid basis which means the business has almost no risk, he says.
As the company grows, Van Niekerk says the big push for the company in 2016 is to provide more services to foreign and international destinations to increase the foreign currency income streams.
"We currently have customers using our hosted services in Swaziland, Botswana, Lesotho, Dubai, Spain, Poland and the UK. We would like to solidify our presence in those countries and also enter new markets."
The weaken rand is providing a huge opportunity for business process outsourcing (BPO) to any foreign country that needs services, says Van Niekerk.
Due to the hosted nature of BPO services, companies can quickly set up a South African call centre that does sales, support, investment and so forth for a UK-based company, he adds.
They will pay substantially less for the service and staff member than they would have in the UK, says Van Niekerk.