Truecaller records 800 000 spam calls in SA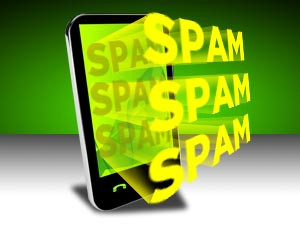 South Africans have reported over 800 000 calls via the spam filtering mobile app, Truecaller, according to the company.
The Truecaller app allows users to identify unknown incoming calls and block calls they do not want to receive. Users receive assistance from the app's database, where spam numbers are listed and marked in red.
More than 1.4 million South Africans use the unwanted call app, and 50 000 spam and unwanted calls are detected every day across the country, says Truecaller.
"Thousands of smartphone users are the victims of spammers in South Africa every day," says Husain Misherghi, VP of Growth and Partnerships for Truecaller.
"You can protect yourself with Truecaller by reporting spam and unwanted numbers, and blocking them forever. That information is listed in our database and we report it to Truecaller's community of users, providing a safe and secure communication experience for all South Africans with easy, hassle-free calls," says Misherghi.
Truecaller was developed by True Software Scandinavia, a privately held company in Sweden.
The Truecaller app can be downloaded for free on popular platforms, including Android, iOS, Windows Phone, BlackBerry, Tizen and Nokia feature phones.