Vodacom takes Neotel spectrum off the table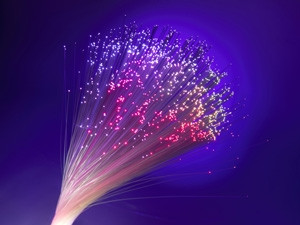 Vodacom and Neotel have reached an agreement on a "modified transaction" in terms of their pending merger, which takes Neotel's spectrum out of the equation.
Vodacom says the new deal will see it acquire the majority of Neotel's assets "related to its fixed-line business as a going concern", but excluding Neotel's licences in terms of spectrum, ECN and ECNS.
"Contemporaneously, Neotel will offer a roaming arrangement to all the mobile network operators including Vodacom South Africa," Vodacom said via a SENS announcement this morning.
Removing spectrum from the equation will likely be happy news for competitors that have been fighting the multibillion-rand deal from the start. The deal has been on the cards since May 2014, but rival telco operators have been clear they believe the merger would cause an uncompetitive ripple effect, primarily because of spectrum allocation.
The Competition Commission recommended in June that the Competition Tribunal approve the acquisition, but with conditions. One of the conditions was that Vodacom must not directly or indirectly use Neotel's spectrum for a period of two years, but competitors did not believe this was sufficient.
Last month, Vodacom disclosed it was back in discussions with Neotel to "explore a revised transaction structure" for the R7 billion deal, which would have seen 100% of Neotel bought out by Vodacom. The renegotiations happened on the eve of a Competition Tribunal hearing that would have been the last hurdle for the deal. The Tribunal agreed to postpone the hearing and gave the companies until midnight last night to indicate whether the deal would continue in an amended form or be called off.
Vodacom says it has now submitted to the Competition Tribunal the signed transaction documentation in respect of the 'restructured transaction'. The Tribunal will consider the restructured transaction at a pre-hearing set to take place on 10 December. There was no indication on whether the R7 billion offer price would change under the restructured transaction.
Shake-up at Neotel
In unrelated news, Neotel yesterday announced that CEO Sunil Joshi had resigned with immediate effect. Joshi had been on 'special leave' since August while the company conducted an investigation into his alleged involvement in suspected bribery and corruption in connection with a Transnet deal worth R1.8 billion.
Neotel says its board "found nothing to date that implicates Mr Joshi personally in any bribery or corruption activities" and that he was leaving the company to "pursue his own interests".
CFO Steven Whiley, who was also on special leave pending the investigation, resigned late last month.