Choosing a specialist IT reseller
What sets a specialist IT reseller apart from the crowd?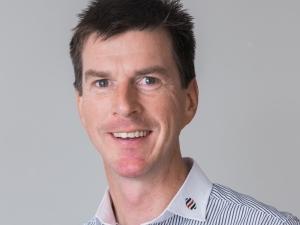 Most organisations today face the challenge of reducing the impact of IT downtime on their business systems. Yet business owners face a quandary: in order to improve the efficiency - and uptime - of their IT systems, they need to be constantly improving them. Yet the process of improving them can, in turn, result in downtime, if the migration isn't done properly.
The answer, according to Lee Jenkins, Head of Technology at ETS Innovations, is to find a partner that specialises in the type of IT upgrade that you want to implement in your business, and who can minimise and reduce downtime by implementing simple migration strategies.
Specialists are companies that have demonstrated a significant level of competency and success in a particular technology. A specialist IT reseller has the ability to go into your business, evaluate the structure, analyse your needs, and develop a deployment (or improvement) plan specific to what it requires to operate.
A specialist reseller will have accumulated years of experience in the IT industry and the relevant technology, accompanied by the required certifications to install, configure and support the technology, which results in better client service and business practices. This type of business aims to develop relationships with customers to provide the best service possible in the most efficient ways available.
Jenkins says, "Customers come to us because we have unique skillsets combined with necessary experience. You want to find a supplier that can offer you a total solution on either an ad hoc or managed services basis. Look for someone who can bring new processes to old tasks, either by automating the tasks or implementing a much broader DevOps solution that sees collaboration between software developers and IT professionals to implement greater (or entirely new) automation within the business."
Asked to comment on the outlook going forward, Jenkins says: "The market trend is that software licensing costs will gradually overtake infrastructure expenditure. This will cause a rethink of the infrastructure that all software runs on. We're seeing companies starting to move away from large monolithic computer infrastructure (such as IBM or HP) and towards x86-based commodity infrastructure. But in order to do so, companies need a migration strategy to lower their overall software licensing costs. This shift will accelerate in the next two years."
Four key business benefits of calling on the services of a specialist IT reseller include:
1. The reseller is certified to install and support a specific technology.
2. Employees are trained on an ongoing basis on the technology.
3. Access to a global channel ecosystem to better support your solution.
4. Cost effective as downtime is kept to a minimum, if at all.