Architecture, business must drive BPM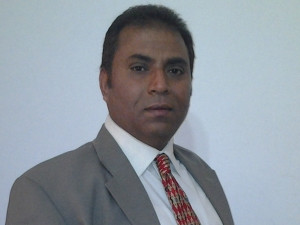 Business process management (BPM) must be driven by both the business and architecture of an organisation.
So said Syed Ahmed Mohiuddin, founder, CEO and MD of BITS Consultancy Services, when addressing the ITWeb BPM Summit at The Forum, in Bryanston, yesterday.
According to Mohiuddin, many BPM projects fail because there is a disconnect between the project itself and the business strategy.
He pointed out that a business strategy is the approach determined by executive management to achieve the organisation's goals and objectives. "The business strategy captures the tactical and strategic goals that drive an organisation. Goals are decomposed into various tactical approaches for achieving these goals and for providing traceability through the organisation," Mohiuddin explained.
Business strategy is the common ground that ensures all people involved are working towards the same objectives, he noted.
Meanwhile, business architecture defines the structure of the enterprise in terms of its governance structures, business processes and business information, said Mohiuddin.
"Business architecture considers customers, finances and the ever-changing market to align strategic goals and objectives with decisions regarding products and services, partners and suppliers, organisational capabilities, and key initiatives."
When aligning the business strategy and BPM, Mohiuddin urged organisations to focus on business from an 'outside-in' perspective, using customer-centric process techniques.
Explaining the relationship between business strategy, enterprise and business architecture, and BPM, he said enterprise architecture is about describing, road mapping and improving the enterprise as a whole, rather than describing parts in isolation, as many architects did and still do today.
"BPM is a structured, systematic approach to improving business process. It is an integral part of enterprise architecture and can only deliver value to an organisation when used within the scope of overall enterprise architecture results," he explained.
Mohiuddin also noted that business architecture describes how the organisation is going to organise the business to execute its strategy; on the other hand, BPM provides business context, understanding and metrics.
Thus, he noted BPM must be driven by business and architecture in order for organisations to fully realise their strategic goals and objectives.
"This also enables the enterprises to achieve the maximum return on investment made on BPM while achieving the BPM benefits that can be realised by multiple business areas."
Organisations also get maximum use of resources, such as personnel, IT equipment, applications, databases, facilities and materials by having their BPM driven by business and architecture, he said, adding that organisations will also achieve maximum productivity and agility to foster innovation as well as speed up delivery and improve overall customer satisfaction.
In order to make BPM a part of the business strategy and architecture, Mohiuddin said organisations must define the business strategy from a customer-centric perspective that supports innovation, marketing and alignment of processes to maximise efficiency.
"They must also define the business architecture based on the business strategy, define the BPM strategy based on the business strategy and architecture, and establish a BPM centre of excellence to standardise and implement BPM-based projects.
"It is also important to translate strategic objectives or goals into BPM initiatives, and to link and align BPM initiatives to strategic objectives and goals," he concluded.