Govt invites comments on cyber security Bill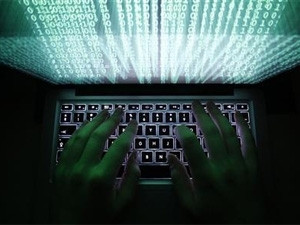 The Department of Justice and Constitutional Development (DJCD) is inviting everyone to comment on the Cyber Crimes and Cyber Security Bill.
Any person wishing to comment on the Bill is invited to submit written comments to the DJCD on or before 30 November.
With cyber crime on the increase in SA, Sarel Robbertse, senior state law advisor, explains the Bill aims to keep SA safe from criminals, terrorists and other states. It will also consolidate SA's cyber security laws into one place.
The government previously faced criticism for a lack of decisive policy and control over the growing problem of cyber crime. Just over a year ago, data revealed cyber crime had cost the country over R3.4 billion in one year alone.
There are already various laws in SA dealing with cyber security, some with overlapping mandates administered by different government departments and whose implementation is not co-ordinated.
The DJCD says the legal framework regulating cyber security in the country is a hybrid mix of legislation and the common law.
Robbertse says the Cyber Crimes and Cyber Security Bill creates many new offences (about 50) that are related to data, messages, computers and networks; for example, using personal or financial information to commit an offence, hacking, unlawful interception of data, as well as computer-related forgery and uttering, extortion or terrorist activity.
The Bill gives the South African courts jurisdiction to try these offences. Penalties range from one year to 10 years' imprisonment, or a R1 million to R10 million fine.
According to law firm Michalsons, the Bill also gives the South African Police Service and the State Security Agency extensive powers to investigate, search, access and seize just about anything (such as a computer, database or network) wherever it might be located, provided they have a search warrant. Foreign states and SA will co-operate to investigate cyber crimes.
The firm says the Bill affects people involved with IT regulatory compliance, all electronic network service providers, representatives from various government departments, cyber criminals and terrorists, and providers of software or hardware tools that could be used to commit offences.
It also affects financial services providers, owners of copyrights, information security experts and everyone who uses a computer or the Internet, the firm adds.
Click here for more details, or e-mail comments to cybercrimesbill@justice.gov.za.