Virgin slams Vodacom, MTN - report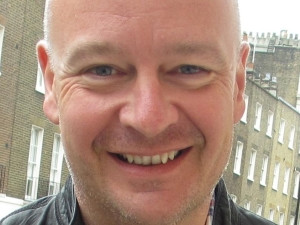 After seven years in the industry and only half a million subscribers to show for it, Virgin Mobile has hit out at Vodacom and MTN in a Sunday report, saying their "unregulated anticompetitive behaviour" makes it impossible to compete effectively.
According to a report by the Sunday Times, Virgin Mobile CEO Jonathan Marchbank says the floundering operator has given up competing with Vodacom and MTN and is now focusing on building a loyal brand following.
"Because Vodacom and MTN have an existing base, it's clear they basically control the retailer. If you as a smaller player go to retailers to offer choice to consumers, the retailers say it will take away from the trailing revenue stream that they already have from Vodacom and MTN because they'll be dividing sales into four different carriers rather than two different carriers," says Marchbank. This anticompetitive behaviour makes it harder for Virgin Mobile to compete effectively.
The paper does not seem to have asked either MTN or Vodacom, SA's two largest operators, for comment.
However Dobek Pater, an analyst at Africa Analysis, is quoted in the report saying operators need a good number of subscribers to begin with and Virgin only has about 500 000. "When you are a smaller operator, you cannot offer those economies of scale and be able to develop products and services that appeal to that particular market segment, so the retailer would be reluctant to sign a contract with you."
No backing down
Even though Virgin Mobile only holds 1% of the market, it has no plans to throw in the towel. Marchbank declined to share the numbers, but told the paper that the operator is breaking even on a month-to-month basis.
Shareholders are still financing big projects, Marchbank is quoted as saying. "Right now, our focus is on revenue growth and not profitability, so we have cash from our shareholders."
When Marchbank joined the company last August, Virgin was in the process of closing down all 27 stores. Marchbank, however, denies that this is a sign of financial problems, saying it was a deliberate strategy to position itself as a "boutique store." According to the newspaper, Virgin has ten boutique stores, with plans to increase this footprint by the end of the year.
Pater, in the paper, hailed the strategy as positive, saying Virgin could survive if the develops a market niche.
Unlike Vodacom, MTN, Cell C and 8ta, Virgin Mobile has not built its own network, instead paying Cell C a fee for using its network infrastructure. This has led to a host of technical problems recently caused by a system upgrade, and may become an increasingly bigger problem for the operator with the explosion of data demand in the country, says Sunday Times.

Marchbank told the newspaper Virgin has renegotiated its contract with Cell C as the previous one was driven too much by voice and SMS traffic. "If I can drive more data, I can get much better pricing from Cell C. So it's enabled us to go out with data bundles and we're up to 300MB of data," says Marchbank.