Seda taps Savant to focus on tech inventions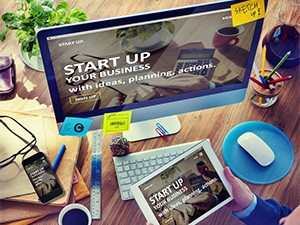 The Small Enterprise Development Agency (Seda) has partnered with hardware technology incubator, Savant, to support small to medium business interests.
The partnership, which was made official last week, sees Savant become Seda's latest enterprise development partner, according to a statement.
Seda, an agency of the Department of Small Business Development, seeks to align with incubators, accelerators, academic institutions, as well as other development experts to provide them with business opportunities.
According to Seda, through its technology programme, it has partnered with Savant to not only find the next hardware technology entrepreneur but to provide the necessary support required by small business owners.
Seda CEO Mandisa Tshikwatamba says: "Our partnership with Savant is based on ensuring the survival and sustainability of new emerging entrepreneurs in the manufacturing sector, specifically technology-driven enterprises.
"This partnership has allowed Savant to gain value from additional Seda partnerships, including the TIA [Technology Innovation Agency] Seed Fund. Savant is further supported by Seda's incubation programme, with access to well-packaged best practice guidelines and tools. Combined with the practical experience of Savant, the partnership seeks to meet the unique needs of the South African economic environment."
Founded in 2005 by CEO Nick Allen, Savant provides support to start-ups looking to build businesses around their innovative ideas relating to physical hardware technology.
The incubator has helped kick-start the business of baby tech company, Snuza. Snuza develops baby movement monitors using bio-sensory technology. The monitors allow parents to detect abdominal movement in infants, including irregular breathing and abdominal pain.