Collaboration needed to boost ICT in SA schools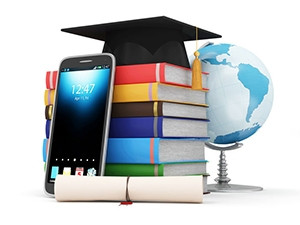 The private sector needs to partner with government in providing digital technologies to schools in a bid improve the standard of education across SA.
So says founder and CEO of Injini Jamie Martin. Injini, an educational technology incubator, aims to empower teachers, entrepreneurs and citizens across the continent to improve education through ICT.
Speaking to delegates at the National Advisory Council on Innovation (NACI) provincial roadshow in Cape Town this week, Martin pointed out it is imperative for government and business to collaborate to improve the quality of education.
"Education will be the great engine of Africa's future development. It is therefore important to empower teachers, entrepreneurs and individual citizens to improve education through technology in order to realise the huge potential for richer economies and stronger societies across the continent.
"If we are serious about rising standards, about extending opportunities and particularly serious about doing it for the poor and valuable people who need it the most to do things differently, we have to take advantage of the spirit of the entrepreneurship and innovation that is so rich in the country," he explained.
NACI hosted the roadshow following the release of the latest science, technology and innovation indicators report, which shows a lack of progress in SA's research and innovation human capital pipeline.
The report, released annually by NACI, an entity of the Department of Science and Technology, showed SA's undergraduate percentage of science, engineering and technology enrolments has remained stagnant over the past decade.
According to it, the percentage of matric learners who passed mathematics and physical science with at least 50% remains low.
In addition, the proportion of matric female learners passing mathematics and physics with at least 60% has been declining from 2008 to 2016, the report states.