Mercantile bank unveils POS lending facility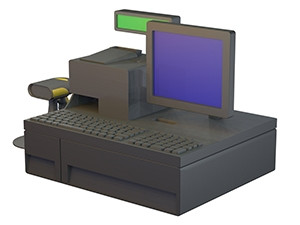 Mercantile Bank has unveiled a new point-of-sale (POS) package which includes a lending facility that provides loans to merchants who are using such devices in their businesses.
The company says this is the first offering of its kind in SA.
Karl Kumbier, CEO for Mercantile Bank, explains the new POS terminal and its lending facility is just one of several new product developments that Mercantile Bank is rolling out in the short-term.
"These products will significantly benefit our business clients, offer them stability in terms of their cash flow, and will be competitively priced and completely reliable in terms of hardware and systems, says Kumbier.
The flexible loan option component of the new POS package is called Cash POSitive. This product allows small businesses and merchants to access funds in advance from their future card terminal or POS terminal sales.
The Cash POSitive lending facility is based on 10% or one month's turnover of annual sales processed through the POS terminal and is capped at a maximum of R500 000.
The amount advanced is taken over a one-year loan period.
The way the loan is repaid is a function of business turnover, says Kumbier. "When a merchant has high turnover in that particular month, he repays more, when he makes less, he pays back less. Repayment is flexible with the merchant's cash flow."
The POS market is growing and is becoming very competitive in South Africa, says Kumbier. More technologies in the card payment space are continuously being developed to ensure that customers have various options to make payments, he adds.
The go-to-market strategy for the POS solution will be speaking to existing merchants who already do business with Mercantile as well as cross-selling to the existing customers, who do not have a POS facility with the bank, says Kumbier.
"We will include the product in the messaging as part of our radio advertising campaign commencing in November. The POS messaging is part of a bigger campaign we will be launching next year."
Mercantile Bank was founded in South Africa in 1965 and is wholly-owned by Caixa Geral de Dep'ositos bank in Portugal.