Don't blame data management
When poor quality data and siloed information impact operational efficiencies, companies generally point a finger at data management.
Recently, international thought leaders speculated that data management might be 'broken' due to the growth in siloes of data and a lack of data standardisation. They pointed out that data siloes were still in place, much like they were back in the 1980s, and the dream of standardised, centralised data providing a single view was as elusive as ever.
In South Africa, frustrated enterprise staff are also increasingly struggling to gain control of growing volumes of siloed, duplicated and non-standardised data. This is despite the fact that most companies believe they have data management policies and solutions in place.
The truth of the matter is - data management is not what's at fault. The problem lies in enterprise-wide data management strategies, or the lack thereof.
If it ain't broke
Data management per se is never really broken. Data management refers to a set of rules, policies, standards and governance for data throughout its life cycles. While most companies have these in place, they do not always have uniform data management standards in place throughout the organisation. Various operating units may have their own legacy models which they believe best meet their needs. In mergers and acquisitions, new companies may come aboard, each bringing with them their own tried and trusted data management policies. Each operating unit may be under pressure to deliver business results in a hurry, so they continue doing things in the way that has always worked for them.
The end result is there is no standardised model for data management across the enterprise. Efforts are duplicated, productivity suffers and opportunities are lost.
In many cases where questions are raised around the effectiveness of data management, one will find it is not being applied at all. Unfortunately, many companies are not yet mature in terms of data management and will continue to experience issues, anomalies and politics in the absence of enterprise-wide data management. But this will start to change in future.
New beginnings
In businesses across the world, but particularly in Africa, narrower profit margins and weaker currencies are forcing management to look at back-end processes for improved efficiencies and cost-cutting. Implementing more effective data management strategies is an excellent place for them to start.
Locally, some companies are now striving to develop enterprise-wide strategies to improve data quality and bring about more effective data management. Large enterprises are hiring teams and setting up competency centres to clean the data at enterprise level and move towards effective master data management for a single view of the customer, which is used in a common way across various divisions.
Most companies believe they have data management policies and solutions in place.
Enterprise-wide data management standards are not difficult to implement, technology-wise. The difficult part is addressing the company politics that stand in the way and driving the change management needed to overcome people's resistance to new ways of doing things. There may even be a resistance to improved data management efficiencies simply because manual processes and inefficient data management keeps more people in jobs - at least for the time being.
But, there is no question that an enterprise-wide standard for data management must be introduced to overcome siloes of data, siloes of competency, duplication of effort and sub-par efficiency.
Local large enterprises, particularly banks and other financial services enterprises, are starting to follow the lead of international enterprises in moving to address this area of operational inefficiency. Typically, they find the most effective way to overcome the data silo challenge is to slowly adapt their existing ways of working to align with new standards, in a piecemeal fashion, which adheres to the grand vision.
The success of enterprise-wide data management strategies also rests a great deal on management: a strong mandate is required from enterprise-level executives to secure the buy-in and compliance needed to achieve efficiencies and enable common practices.
In the past, the C-suite business executives were not particularly strong in driving data management and standards - they were typically focused on business results, and nobody looked at operating costs as long as the service was delivered. However, now business is focusing more on operating and capital costs and discovering that data management efficiencies will translate into better revenue.
With enterprise-wide standards for data management in place, the later consumption and application of that data becomes highly dependent on the users' requirements, intent and discipline to maintain the data standards. Data items can be redefined, renamed or segmented in line with divisional needs and processes. However, as long as the data is not manipulated out of context or in an unprotected manner, and as long as governance is not overlooked, the overall data quality and standards will not suffer.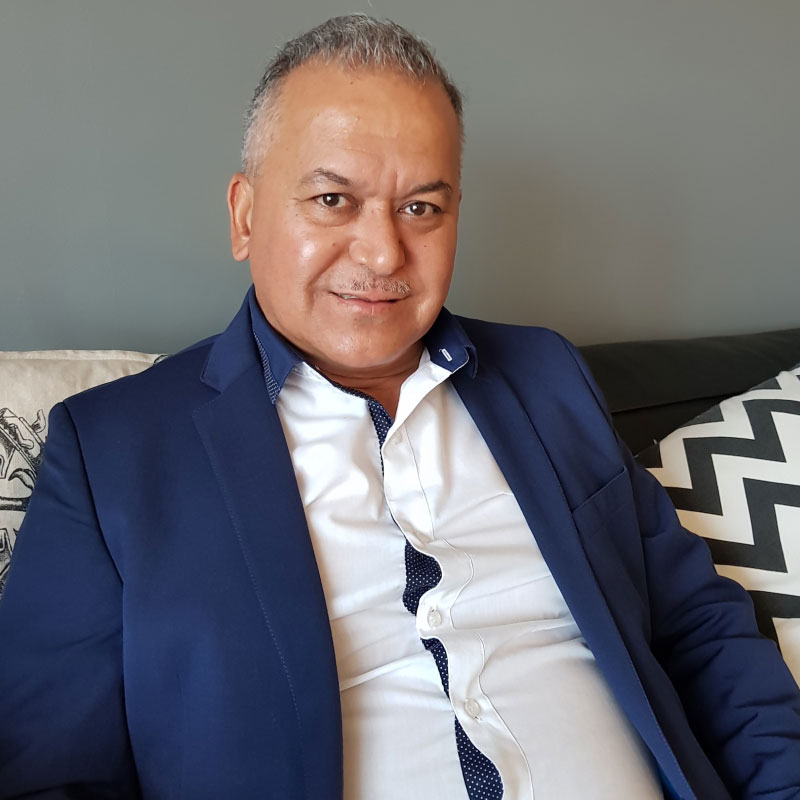 Director of Knowledge Integration Dynamics (KID) and represents the ICT services arm of the Thesele Group.

Mervyn Mooi is a director of Knowledge Integration Dynamics (KID). His competencies and focus is within data/information management and governance.
He has been in the ICT and data solutions industry for 38 years, beginning his career as an operator at the CICS bureau in Johannesburg in the early 1980s. Thereafter, he was appointed as a programmer at state-owned oil exploration and production company SOEKOR.
In 1986, Mooi joined Anglo American's head office ICT department where he remained for almost 12 years. Here he progressed to become a senior programmer, analyst, database administrator and technical support specialist.
After completing his degree in informatics, he then left to join Software Futures, where he worked as a senior consultant for 18 months in the data warehousing and business intelligence arena.
Mooi joined KID in 1999 as a data warehouse and business intelligence specialist. His experience in ICT disciplines includes operations, business and systems analysis, application development, database administration, data governance/management, data architecture/modelling, software support, data warehousing and business intelligence.