Taking IOT to the next level
Data is the new currency, is your business ready to capitalise on the opportunities it presents?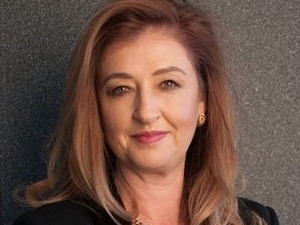 Unless you're Michael J. Fox and drive a slightly modified DeLorean, there's no real way of predicting what our world will look like 20 years from now. However, it's a pretty safe bet to say that many of the changes we'd see will have been enabled by the Internet of things (IOT).
Around the world, IOT technology is transforming the worlds of business, retail and heavy industry, as well as our personal lives. Gartner estimates that there will be over 20.8 billion connected things in use in 2020 - although it has been estimated that this figure could be as high as 50 billion. Either way, the IOT industry has to make certain it's ready for this anticipated explosion of connected devices. Business will need to adapt their practices on a mass scale to accommodate the deluge of connected solutions. Furthermore, they will have a plethora of exciting solutions to choose from.
Mariana Kruger, GM: ICT and Converged Solutions at MTN Business, says it's important to create an ecosystem where everyone can grow together, where the IOT industry can collectively come up with innovative solutions that address real business issues. She adds: "We have to enable the customer to adopt IOT in such a way that it adds real value to their business. To that end we need to ensure that the African IOT reaches its full potential."
Kruger says: "In South Africa, we're seeing a fair number of IOT applications in the fleet logistics, cargo and security industries. The rudimentary basis for IOT is in place locally, now we need to figure out how to take it to next level to achieve a fully integrated, connected world. The one thing I'm sure of, South Africans are extremely innovative and will come up with solutions to meet the challenges faced by the local market."
IOT means different things to different users, the definition varies depending on the industry and the user. However, when you break it down, IOT is about three layers: the thing, the cloud and the network, and the latter is where MTN Business's strengths lie. Kruger clarifies: "Currently players in the IOT industry are segregated into areas of speciality that are very much layer-oriented. But there is no single supplier that supplies end-to-end across the layers. From an MTN Business perspective, it's all about partnerships, having the right ecosystem to be able to provide clients with that end-to-end solution."
It's all about businesses having the ability (and agility) to make decisions based on the information coming from IOT. Kruger advises: "In order to help your customers to transform to a more intelligent way of doing business, you need to ask them what their pain points are, and then see how IOT can be used to help solve them and evaluate the Return on Investment."
Chief technology officers of businesses considering IOT implementations should ask themselves (and their suppliers) the following questions:
* Is my business IOT ready?
* What security measures will be required to cope with the demands this hyper-connected world?
* What are the challenges of implementing IOT solutions in practice?