Telspace intros Web, network security service
Identifying Web app or network vulnerabilities, Telspace's health check service is aimed at small businesses with limited budgets.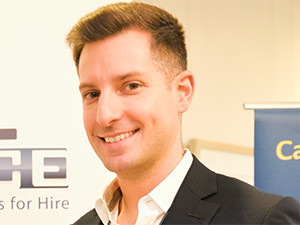 Telspace Systems has unveiled a health check service that combines security tools and hands-on analysis to identify Web application and network vulnerabilities.
Telspace CEO Dino Covotsos says the service is cost-effective and is targeted at organisations with limited budgets that cannot afford full-scale assessments.
"Our health checks are perfect for organisations that would like to improve the security of their Web sites or networks against potential threats, but are affected by budgetary constraints," he says.
The two assessments offered are Web application health checks and network infrastructure health checks. The former caters for businesses with smaller budgets and offers a security assessment without a full blackbox or whitebox application evaluation. The pricing structure is set and is the same regardless of the size of the application, Telspace says.
Vulnerabilities including SQL injection, cross-site scripting, command injection, local file inclusions and arbitrary file reading, among others, will be picked up, the company notes. Covotsos describes the network infrastructure health check as an automated vulnerability assessment tool that is priced on a per-IP basis.
"This service is for companies that require managed vulnerability scanning to identify common vulnerabilities on their infrastructure on a month-to-month basis. It can, however, be done on a once-off basis as well," he says.
The software used by Telspace is automated and combines toolsets to provide an overview of the network from a vulnerability perspective.
According to Covotsos, through this service, a business can expect executive reports, technical reports, remediation reports and network overview reports; PCI compliance reports can be completed upon request.
He stresses that these health checks are not in lieu of a full-scale Web application or network assessment, but can offer companies with smaller budgets peace of mind.