Mobile payments to disrupt omnichannel market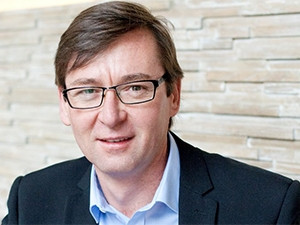 Payment apps on smartphones have only just begun to play a role in omnichannel marketing, which is a sign that the market is beginning to grow large enough to attract the attention of sellers.
This is according to Derek Wiggill, GM of Zapper, who notes there is still a tremendous amount that is still has to be leveraged to exploit their full potential.
According to Frost & Sullivan, the value of mobile money transactions in sub-Saharan Africa reached $656 million in 2014, and may more than double to $1.3 billion in the next four years.
Forrester says making an online or point-of-purchase payment by clicking or scanning with a mobile device is catching on, with $90 billion in mobile payments expected by 2017.
Marketers need to understand why alternative financial services appeal to many customers and how these emerging payment methods will disrupt the economics of traditional practices, it adds.
According to eMarketer, in 2016, total mobile payment transactions are expected to reach $27.05 billion, with users spending an average of $721.47 annually.
Total mobile payment sales will rise faster than average spending per user in 2016 because of the growth in the number of overall users of the technology, it says.
But with the advent of targeted offers made via vouchers and coupons redeemable via payment apps, this ability is set to quickly eclipse traditional offer methods used today, he adds.
Wiggill says at present, most payment apps provide in some form or another, the ability to close the loop and link the consumer to a transaction.
"The ability to search, find, engage, cross-sell, up-sell, purchase and reward all via a mobile payment platform, whether this is done remotely or within the store is highly attractive for consumers, and provides marketers with a unique ability to explore a one-to-one relationship tailored to a specific consumer."
When coupled with beacon technology, geo-location services and content filtering based on individual purchasing patterns and history, the mobile payment app becomes an extremely powerful platform to drive transacting behaviour in a manner that is beneficial to all parts of the ecosystem, says Wiggill.
He points out the biggest obstacle is the ability to interact in real time at the point of sale within a store. "There are very few players who have achieved this successfully, but this will be the true game changer."
"South Africa is an ideal use case for mobile payments as its levels of card fraud are astonishing. People are tired of having to dispute fraudulent transactions and cancel cards, and mobile transacting has become a way for consumers to fight back and secure themselves from this epidemic."