Collaboration improves service delivery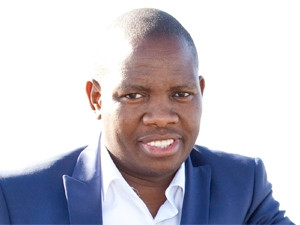 The levels of effectiveness and efficiency of service delivery vary widely across SA's broad range of government institutions. However, collaboration as part of the digital transformation process is key to improving service delivery across the board, believes Mandla Mkhwanazi, digital business leader, Transnet.
"Each of the different public sector organisations - from Eskom to SARS, Home Affairs to Transnet - operates in its own sector and each has its own set of challenges. Similarly, each one has its own mandate and has to decide how to execute on that, through its own processes, to deliver services," he says.
In the era of digital transformation, collaboration becomes important as a way of harnessing a new set of technical skills and mapping them to these operational processes.
"We used to require certain skillsets, whether it was COBOL or Microsoft skills. However, the technical skills necessary today are taking a different form. Coding is at the core of IT innovation so we need to focus on upskilling developers," he says.
This, Mkhwanazi reckons, is where the public sector can bring millennials into the mix.
"I believe it's easier for the younger generation to grasp and develop the technical skills required. Ernst & Young has said its careers won't be based on university degrees in the future, so matriculants with good maths and computer skills can be trained up and taught to code.
"Collaboration comes when you get these new entrants to the workplace, who aren't ingrained with the more traditional paper-based ways of working, partnering with those experienced colleagues who better understand the mandate and processes of the institution. The younger generation are asking why things should be done in a particular way, they are more entrepreneurial in outlook and are looking at things differently."
Co-operation, not conflict
With younger workers questioning and disrupting age-old traditions there is, of course, the potential for conflict with their longer-serving counterparts. Mkhwanazi believes the involvement of change management specialists and HR departments can play its part in moving everyone towards seeing the ultimate benefits of improved service delivery. However, for collaboration and digital transformation to be truly successful, it relies on the buy-in of the institution's leadership.
"The tone and messaging from those at the top must be correct to empower collaboration and ensure that better services are delivered, irrespective of where that comes from. After you've got that right, then you can start looking at the structure so that everyone, whatever their level, can lead in their own area," he adds.
Transnet's CEO, says Mkhwanazi, has been disseminating the right message about digital transformation. "Everybody has the same common objectives, to be more efficient, improve productivity and improve revenue growth in the delivery of products and services."
One unintended consequence is the overuse of the buzzword 'smart', which is increasingly being added to all manner of new initiatives across the entire organisation, from a 'smart port' to a 'smart pipeline'. While the actual development might have simply been automation of a process rather than true digital transformation, the drive to collaborate and improve has been universal.
"We've just held a workshop, where all the participants explained what they're doing across the different areas within the organisation, whether it's the automation of a process through machine to machine communication, or a more advanced Internet of things implementation, or even a more comprehensive digital transformation. The initiatives are all different, but they all talk to the right mandates and follow the messages from the top."
Under discussion
Mandla Mkhwanazi is chairman of the Public Sector ICT Forum, and will host the upcoming meeting focusing on the topic of 'Driving collaboration to improve service delivery.' Click here to find out more about the forum and attend the event.