SA companies push skills development mandate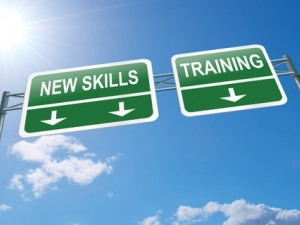 The skills shortage in the ICT sector is nearing critical stages and needs to be attended to urgently. This is the word from Itec SA operating officer Anton Badenhorst, speaking to ITWeb on skills development in the industry.
Badenhorst says finding staff with the appropriate balance in technical skills, both practical and theory, is proving to be more difficult with each passing year.
"Contrary to popular belief, finding a person with adequate technical skills is not easy. In the printing and imaging sector, for instance, most guys lack the basic knowledge of image printing. This is a result of the worker knowing one specific product from a particular manufacturer moves to another manufacturer and is unable to do the work properly. This leaves a huge gap in the market."
It is for this reason that Itec SA has established an in-house technical training college that enrols both current junior unskilled employees and unemployed graduates to train them accordingly, with particular focus on the printing and imaging sector.
"We teach them the theoretical side and then they practically apply the knowledge in our workshop, upskilling the guys to technician roles. We have eight interns at any given stage. The courses range between eight to 12 months to get the interns to a junior technician role in a trade. At the end of the day, the guys receive certifications and are able to empower themselves."
Badenhorst says plans are under way to establish a skills hub that will continue to provide training and mentorship to the youth, and will also double as an agent for other companies looking for skilled technicians. "From an eco-perspective, the IT business is quite competitive but unfortunately, we need people to provide the best service. Skills development in the sector can be the major differentiator to driving market growth," he said.
Meanwhile, Hamilton Ratshefola, country general manager for IBM SA, has pointed to the company's new multimillion-rand investment initiative. 'IBM Digital - Nation Africa' is designed to help raise overall digital literacy, increase the number of skilled developers able to tap into cognitive engines, and enable entrepreneurs and would-be entrepreneurs to grow businesses around the new solutions.
The system provides a cloud-based learning platform designed to provide free skills development programmes for up to 25 million African youths over the coming five years, enabling digital competence and nurturing innovation in Africa.
"In order to find solutions to Africa's challenges, industries across the spectrum need to enable the existing and future workforce to perform at the forefront of technologies such as cognitive and cloud computing. This will be the key to spurring economic growth," he noted.
As June, SA's youth month, draws to a close, science and technology minister Naledi Pandor also urged enterprises to make a bigger push to create innovative opportunities for young people in the country. "A country enhances its prosperity through investment in new ideas, new opportunities and new jobs. It is our local innovators and entrepreneurs who will ultimately create the millions of jobs that we need to grow an inclusive economy," she said.