Department takes control of eNatis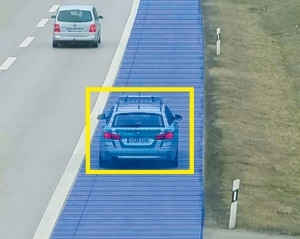 The Department of Transport (DOT) will take charge of the national vehicle registration database following a Constitutional Court (ConCourt) ruling.
The DOT has been embroiled in a legal battle with the operator of the electronic National Administration Traffic Information System (eNatis), Tasima, over the transfer or services of the national vehicle registration database.
On Wednesday, the ConCourt ruled eNatis, which is the official register for all vehicles, driving licence, contravention and accident data in SA, will be transferred to and managed by the transport department.
In a statement, chairperson of the portfolio committee on transport Dikeledi Magadzi welcomed the ConCourt's ruling and said the department can move to the next phase, which is the national roll-out of the system.
"For too long, litigation after litigation held back the department's plans, thereby negatively impacting on the delivery of services to the people. The committee is happy with the ruling, as the matter has proved to be a challenge for a number of years.
"The understanding has always been that once the system was working, it would be transferred to the department as its rightful owners," she said.
Transition period
The process of transferring government's national vehicle registration database has been met with an extended legal battle between the parties over the terms and period of the transfer.
Last year, the DOT went as far as to dismiss fears that eNatis was in danger of collapsing as a result of the legal battle.
The DOT indicated the Road Traffic Management Corporation (RTMC) was the preferred entity to take over the running of the system from Tasima.
The initial five-year contract to develop and operate eNatis was awarded to Tasima in December 2001. Up until now, there has been back-and-forth litigation over the extension of contracts, the transfer management plan, as well as failure to comply with payment obligations.
Yesterday's ConCourt ruling orders Tasima to hand over eNatis and its services to the RTMC within 30 days.
The court also ruled that unless an alternative transfer management plan is agreed to by the parties within 10 days, the hand-over must be conducted in terms of the migration plan, according to the portfolio committee statement.
Magadzi notes the victory against Tasima is not only for the people of SA and the government, but also for service delivery.
"The Constitutional Court has confirmed that the days of the government being unscrupulously held to ransom by private companies, which have been contracted to provide a service to it, are over. The parties must move to finalise all outstanding matters so that the system is implemented."