Cisco to upskill networking experts in SA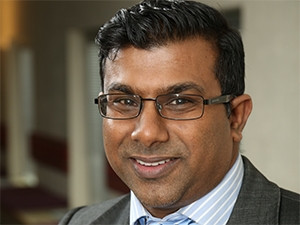 US-based networking giant Cisco this week rolled out a training programme looking to upskill South African networking experts.
The initiative, referred to as the Cisco CCIE 360 Learning Programme, is part of the bigger Cisco Legacy programme, which focuses on driving innovation in the ICT sector by growing access to technology and by offering long-term support to SMEs.
This project is a collaboration between Cisco, MICT SETA, NIL Data Communications and Telcolink.
It comes at a time when US-based conglomerates are increasingly making similar training investments in SA and Africa as a whole. This week, Internet search giant Google announced its commitment to train one million young people across Africa in the next 12 months, in digital skills, as a way to help Africa's unemployment problems.
American multinational software company Red Hat and Obsidian Systems this month also celebrated the launch of the first Red Hat learnership in SA.
Vacant posts
Citing recruitment specialist Adcorp, Cisco says in SA there are an estimated 829 800 positions for highly-skilled workers that need to be filled. Of these, Cisco estimates 30 000 to 70 000 of these fall within the category of skilled technology workers.
"These skills are just not available," says Vernon Thaver, CTO at Cisco SA. "At present, there is a need for each country to fundamentally change in a digital way, but we lack the necessary human resource skills to do so. It's also not just about simple upskilling, it's about building the right skills that the market needs, with a focus on the specialisation in the Internet of things."
According to Cisco, the CCIE 360 Learning Programme is the largest of its kind in the world. A 75-strong contingent of students, the largest group to be trained in this skill at one go, will spend the next year being up-skilled in the sector, the networking company says.
"The Cisco Certified Internetwork Expert is accepted worldwide as one of the most prestigious networking certifications in the industry," says Lesley Mamaila, project manager for the programme.
"What sets this project apart from others is that it is a demand-based approach," says Mamaila. "Cisco called on its partners and clients to submit the names and achievements of employees that could benefit from the training. After a rigorous selection process, 75 of the 186 applications were accepted into the programme."
Learning partner
Martin Camp, regional director for NIL Africa, Cisco's learning partner, says the CCIE 360 Learning programme will be implemented as a planned, structured, co-ordinated and managed initiative that seeks to provide a specialised skill, where a designated mentor supports the selected candidates during the duration of the programme.
The CCIE 360 Routing and Switching will serve as a practical programme and assist with the continuous development for future appointments in the labour market, he points out.
The second part of this project is the employment of the students afterwards, Camp notes.
"These students are already employed and will simply hold a higher position on their return. There is a dramatic improvement in post-graduation job prospects,"
The employers run across a series of verticals, including telecommunications, fast-moving consumer goods, the public sector and financial services. Some of the high-profile employers include Vodacom, MTN, Premium Foods and SITA. However, this programme is not limited to the enterprise market, but also seeks to support SMEs, says Cisco.
SME focus
As part of Cisco's SMMEs development programme, Telcolink has been appointed as key strategic partner.
The role Cisco will play in Telcolink's development is to share business expertise and foster skills transfer in an effort to contribute in addressing government's transformational and developmental imperatives, especially in the enterprise development space.
"Research by Global Entrepreneurship Monitor shows small businesses are significant contributors to job creation, creating more than 50% of all employment opportunities in South Africa. This is why it is imperative for both private and public to invest in small businesses," says Cecil Mashawana, CEO of Telcolink.
"We are grateful to be part of a programme that provides companies like Cisco with an opportunity to play their part in developing SMEs such as us. And furthermore, we are honoured for the opportunity to play a role in a learning programme aimed at addressing the shortage of critical and scarce skills in the country."