Cyber security needs coordinated approach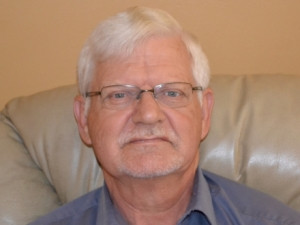 SA needs a coordinated approach to establish a national cyber security capacity-building initiative, starting with government through a system of public-private partnerships, says professor Basie von Solms, director at the Centre for Cyber Security at the University of Johannesburg.
Von Solms will speak at ITWeb Security Summit 2015 later this month.
"Cyber security capacity-building will not be successful if it is attempted in a fragmented [and] uncoordinated way - that is maybe what we are trying to do now, mostly driven by the private sector," he says.
"Government cannot do it alone and the private sector cannot do it alone - we need a cooperative approach."
Von Solms argues government is "definitely not doing enough" to establish a national cyber capacity-building initiative.
"Private industry cannot do this on its own without direction and support from government. Such support must include financial grants to potential students, financial support for small companies that want to up their cyber skill, tax benefits for companies that can prove they have upped the security of their systems, etc."
Von Solms says a national coordinated approach should ensure cyber capacity is developed in all areas where it is needed, including the medical, legal, law enforcement, crime investigation, and educational sectors, as well as all areas and disciplines where cyber space is used.
"Government itself needs a lot of cyber-skilled experts in all its ministries. Too often we concentrate only on the technical side, and all the other fields are ignored. A national initiative should ensure all relevant fields and professions are covered and integrated where necessary," says Von Solms.
"It should start from pre-school level, and all job professions and professional bodies should be involved."
Von Solms says SA does have sufficient skills and expertise to create and conduct all relevant courses to create the needed cyber security capacity. "What we need are initiatives from government to kick-start and sustain the process, where most of the capacity-building will and should be done by private industry."
He notes it is important for the country to develop a national cyber security capacity-building initiative. "In 2013, cyber crime in SA was estimated [to cost the country] nearly R4 billion. We need skills to develop secure computer systems, secure our networks, investigate cyber crimes and prosecute cyber criminals."