Ovations set to drive new strategy and crack new markets
Local ICT systems integration and business process specialists, Ovations, is pleased to announce that it has restructured the organisation and appointed two new executive and two new associate directors to help drive strategy in a bid to better assist client's with their digital transformation, compliance and business process goals.
"At Ovations we pride ourselves in assisting our customers with achieving sustainable business improvements through developing business models that combine the right mix of people, business processes and technology," states Rainer Gaier, managing director at Ovations. "With the appointment of two new executive directors and two new associate directors, we believe we have laid the foundation to better mobilise this strategy into new markets, while still ensuring we are able to meet the growing demands of our existing partner base."
The four new appointments include: Jaco Kotze, executive director of business development, compliance and PSA; Deon van Niekerk, executive director and BUILD area lead; Natalie Bevan, associate director and Governance, Tracking and Informatics lead; and Nico De Nysschen, associate director and Run Area Lead.
Executive Directors
Jaco Kotze has been with Ovations for more than 11 years and has worked his way up the ranks from project and programme manager, to heading People Capital Management and Operations Manager for Consulting Services. He then headed the company's consulting practice before taking on the role of executive director of business development, compliance and PSA.
"My vision for Ovations is to see sustained growth by providing our customers (existing and new) with continuous value-added solutions and professional services through highly motivated and skilled resources," states Kotze. "This can only be achieved if, we as senior management, lead by example and treat our customers and staff with the utmost respect and integrity in everything we do."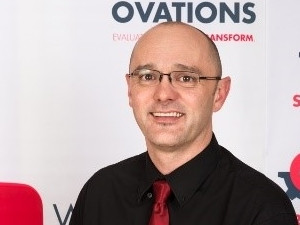 Deon van Niekerk joined Ovations in 2004 and has enjoyed more than 13 years with the company. His tenure saw him start in the capacity of OvaFlo Product Development Lead, following which he then headed up Development Services and worked as a Principle Consultant. In 2012, he was appointed associate director and Practice lead: OneStream, and later became associate director and BUILD Area Lead before his recent appointment as executive director and BUILD area lead.
"My goal as an executive director at Ovations is to attract the best software engineering skills and improve on, and maintain, our reputation for delivering high quality software solutions in the service offerings we chose," states Van Niekerk. "I believe in transformation of the company culture to strive for continuous improvement by adopting agile, DevOps and applicable engineering principles in everything we do. Personally, success to me means maintaining a healthy work life balance for myself and ensuring our people work smarter not harder, I also hope to take our brand of solutions to an international stage."
Associate Directors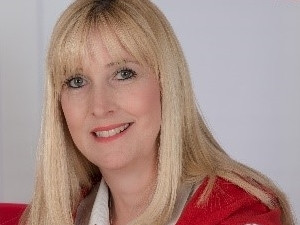 Natalie Bevan has been with the company for over seven years, and originally joined as a programme manager. She later held positions that include: manager: Business Consulting Services; account manager and ECM delivery lead; business manager: Digital; and is now, following her appointment, associate director and Governance, Tracking and Informatics lead
"In my new role, I oversee the development of internal governance, tracking and monitoring processes, to ensure engagements across the organisation are effectively managed," says Bevan. "I assist with driving compliance through internal governance and monitoring processes, ensuring the business and its management have a view of the overall state of active engagements. This provides relevant information and learnings that will impact, or inform, overall company strategy and operations and measurements of overall company performance. As the first lady in the senior management team of Ovations, my vision is to bring a unique aspect to our leadership, and through aligned values and goals, ensure the longevity of Ovations by providing value added services and products to our clients."
Nico De Nysschen joined the company in 2011 as a Technical Product Specialist, following which he held the roles of acting and then full-time practice lead of Service Delivery Management; he later became Run Area Lead and is now Associate Director and Run Area Lead.
"In my role, I strive to support the Ovations vision to develop and leverage quality and innovative technology related solutions based on deep customer insight and collaboration," says De Nysschen. "With oversight of a team that looks after product engineering, support and maintenance services, with particular reference to platform services and cloud technologies, we need to ensure continuous development and learning to ensure we can provide the best services. It is with this that we invest in upskilling and training our people to ensure they have the right know-how to delight customers. In my new role, I hope to assist with optimising our team structures and as a result provide better throughput and capacity to support our clients."
The appointments, effective as of 1 October 2017, are part of the organisations goal to create strength in management, that will translate into growth for the company through hand-on leadership.
For more information on Ovations, visit http://www.ovationsgroup.com/