New tech player to join JSE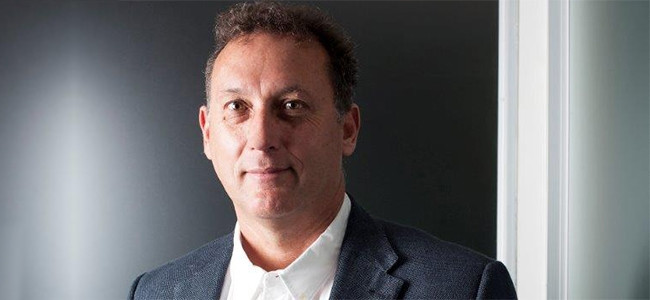 The Johannesburg Stock Exchange (JSE) is welcoming its first tech listing in almost three years, with 4Sight Holdings set to join the bourse next month.
The pure data technology company calls itself "a pioneer in Industry 4.0 technology" and plans to list on the JSE's Alternative Exchange (AltX) in October.
4Sight Holdings is incorporated in Mauritius and is looking to raise up to R300 million through the South African listing, which it says will be used for acquisitions and the incubation of new products in sectors like retail and healthcare.
Professor Antonie van Rensburg, 4Sight CEO and co-founder, says the listing will provide South African investors with access to the international technology group.
"We foresee growth in demand for real-time decision solutions in the fourth industrial revolution. The underlying power to unlock economic value lies in the use of scientific and engineering skills applied cross-functionally with disciplines such as econometrics, medical sciences, bio-informatics and astrophysics," Van Rensburg says in a statement.
The group, through its subsidiaries, earns its income mainly from licensing intelligent algorithms in a "software-as-a-service" annuity revenue model.
Van Rensburg told the Business Day the group's initial market cap will be around R1 billion, if it issues 500 million shares at around R2 per share.
Growth strategy
4Sight acquired Digitata Mauritius on a share for share basis in June. Digitata operates in telecommunications, media and property services industries, and utilises big data, machine learning, artificial intelligence (AI), blockchain technology and data science capabilities.
4Sight says Digitata's offerings in dynamic tariffing, network services, gamification platforms and community portals indirectly serve more than 60 million consumers across 15 countries. The acquisition brings 97% of 4Sight's revenue in dollar-based income, with SA revenue contributing the remaining 3%.
The Digitata acquisition also gives 4Sight an active regional office footprint in New Zealand, United Arab Emirates and Panama, and sales representatives in Canada, the US, the UK, Sweden, France, Spain, Malaysia, Singapore and a number of African countries, including Mauritius and SA.
4Sight says it plans further expansion through organic growth and acquisitions, seeking profitable businesses with deep data science skills.
The next round of strategic acquisitions will be concluded before December, enabling 4Sight to offer mining and manufacturing customers the ability to optimise value chains and plant operations in real-time. This includes new AI technology, which can predict physical asset failures up to eight weeks in advance, reducing operations downtime.
"Our acquisitions are aimed at creating long-lasting partnerships with Industry 4.0 companies to ensure our core focus on intelligent algorithms are secure for future licensing revenue flows," adds Van Rensburg.
4Sight's planned acquisitions will add around 150 employees to the group and bring the data science and engineering capability to 300 personnel across the world, supported by another 200 on-demand specialists through its digital workforce platform.
Previous listings
JSE ICT/telecoms listings
Company

Listed

Reunert

January 1948

Altron

1975 (as Allied Technologies)

Jasco

1987

Alviva (Pinnacle)

1987

Naspers

September 1994

Datatec

December 1994

MTN

August 1995 (as M-Cell Limited)

Mustek

April 1997

EOH

1998

Adapt IT

1998

Telkom

March 2003

Ansys

2007 (AltX)

Telemasters

March 2007 (AltX)

Huge Group

August 2007 (AltX)

March 2016 (JSE main board)

Ellies

September 2007 (AltX)

November 2010 (JSE main board)

MiX Telematics

November 2007

Blue Label Telecoms

November 2007

Net1 UEPS

October 2008

Vodacom

May 2009

Cartrack

December 2014
The JSE has not seen an IT or telecoms listing for almost three years, besides BEE scheme listings by MTN and Vodacom. The last IT-related listing was Cartrack on 19 December 2014, in the support services sector. Cartrack provides fleet management, stolen vehicle recovery and insurance telematics services, with operations in 18 countries across Africa, Europe and Asia.
In March 2016, Huge Group moved its listing from the AltX to the JSE main board to join MTN, Blue Label Telecoms and Vodacom in the "mobile telecommunications" list. The telecoms group had been listed on the AltX since 8 August 2007.
The most recent tech-related listing was African Rainbow Capital Investments (ARC Investments), which listed in the speciality finance sector on the main board of the JSE on 7 September. The group is not technically a tech company but does own a 20% stake in Multisource, which owns LTE-Advanced network provider Rain (the former Wireless Business Solutions).
ICT systems integrator Datacentrix was the most recent IT company to delist from the bourse. It stopped trading in February 2017 after it was bought out by Alviva Holdings, formally known as Pinnacle Holdings, which was already listed on the JSE.
2007 saw the most tech listings in one year, with Ansys, Telemasters, Huge Group, Ellies, MiX Telematics and Blue Label Telecoms all listing that year.