Online gamblers lose winnings to state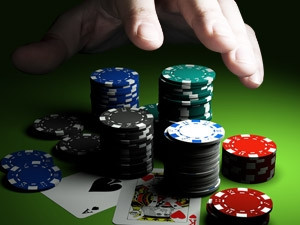 The Department of Trade and Industry (DTI) has confiscated R1.25 million worth of online gambling winnings.
Trade and industry minister Rob Davies, who previously cautioned against online gambling, says unprecedented court proceedings led to the gamblers' unlawful winnings being forfeited to the state.
Online gambling is considered an illegal act in SA and winnings will be confiscated by government, as they are considered proceeds of an illegal activity.
The National Gambling Board (NGB), an agency of the DTI and national gambling regulator, is obliged to investigate the circumstances of illegal gambling activities, including illegal online gambling.
On determination of illegal gambling activity, the NGB applies to the High Court for an order declaring the unlawful winnings be forfeited to the state.
Caroline Kongwa, accounting authority for the NGB, says besides forfeiting unlawful winnings in favour of the state, the punters, who partake in illegal gambling activities, are liable for criminal prosecution.
"The public is hereby cautioned to be wary of online gambling offerings, as online gambling is illegal in South Africa, and thus anyone participating in any illegal online gambling activity would be unable to receive any winnings and would expose themselves to criminal prosecution," she states.
Kongwa warns that citizens caught gambling illegally or running an illegal gambling establishment, like Internet cafes, which provide illegal online gambling, will be targeted and they will face criminal charges or a fine to the maximum of R10 million, or both.
"The NGB is encouraged by the judiciary system in considering gambling-related matters, and in a related matter, the High Court of South Africa, Gauteng Division, granted a court judgment in favour of a licensed gambling operator prohibiting an illegal gambling operator from offering illegal online gambling."