Payroll automation reduces fraud risk
Software is more difficult to fool than books and ledgers, say experts.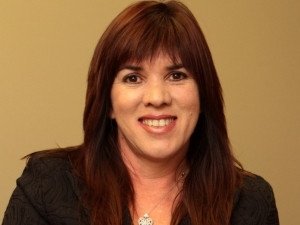 Automated payroll solutions can greatly reduce the risk of payroll fraud, says Sandra Swanepoel, sales director at Sage VIP.
"Payroll software delivers better visibility into transactions, provides an audit trail, and offers a set of controls, checks and balances that help prevent errors and fraud," Swanepoel explains.
People are more able to manipulate numbers when capturing them manually than if the data is automatically recorded, she continues. Automated solutions also provide an audit trail of who changed data and signed off the payroll, which is difficult to track in manual processes.
"Payroll fraud is a major risk, especially for smaller businesses," says Swanepoel, explaining companies with fewer than 100 employees generally have less complicated systems which are easier to manipulate.
Ronnie Toerien, HCM leader for the Eastern Central Europe, Middle East and Africa region at Oracle, disagrees, arguing larger organisations can face the highest risk as it is easier to hide "ghost employees".
Automated payroll solutions can also aid companies in compliance by eliminating the risk of human error in calculations, notes Swanepoel.
"Many organisations are still using manual processes that can't keep pace with the demands of today's workforce and the fast-changing legal and tax environment. We're expecting to see the regulatory and tax environment continue to become more complex, in line with trends of the past 10 years."
Furthermore, automation can save time and aid analysis by providing reliable payroll data, Swanepoel adds.
Automated payroll provides "the ideal opportunity for most HR practitioners to shift focus to what they have studied many years to do instead of being just payroll administrators, thereby adding value to the organisation by playing a more strategic advisory role in managing talent," Toerien agrees.
However, Toerien stresses the importance of the system's reliability and efficiency above its automation. "Like with any automation of processes, if these processes are not clearly defined, automation will just make a bad process faster ? not better."