BYOD benefits business, challenges IT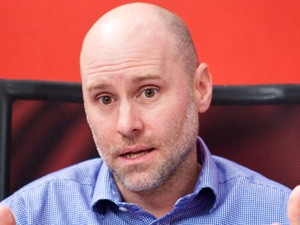 The bring your own device (BYOD) trend is creating new opportunities for business, while presenting challenges for IT, says Gareth James, solutions strategist: mobility and cloud at CA Southern Africa.
"This trend is pushing businesses into one of two camps - deny access and stifle growth and innovation, or agree and force IT to cope with the resultant complexities," says James.
"Both here and across the globe, we have moved from a fairly closed ecosystem centred largely on BlackBerry, into a far more complicated and diverse environment encompassing Android, Apple and Windows devices. Worldwide, there are, as of now, probably more than 9 000 Android and about 18 different Apple mobile devices available."
In addition, users are no longer just using these devices to communicate, says James. They are also running and accessing a rising number of applications, and are using their devices for business intelligence purposes as well.
In this context, says James, IT needs to give users always-on access, from practically any mobile device, while having real-time insight into mobile device status and usage, coupled with automated device enrolment, configuration and decommissioning.
"Anytime, anywhere access has become a must-have, but as companies enable this shift in strategy, many struggle with doing so in a secure and compliant manner," he says.
There are, however, solutions available from CA to ensure busy IT teams can manage mobile devices as easily as they can manage desktops, virtualised resources or cloud services.
Mobile device management, mobile application management, mobile content management and mobile services management will be extensively covered during the mobility track at the upcoming CA IT Management Symposium, along with various other issues and challenges in the rapidly evolving mobility space.
Click here to find out more about this event and book your free seat.