SMEs lead local cloud adoption
Research shows SMEs are ahead in cloud services uptake.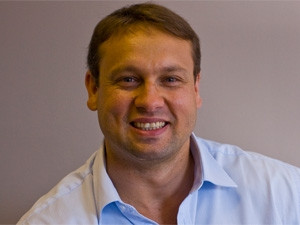 According to research company Ovum, local SMEs are in the lead when it comes to adopting cloud services. This is partly due to their lower restrictions in terms of internal procurement and compliance, and the fact that they possess less legacy infrastructure. The company also predicts that total revenue for cloud services in SA will reach $374 million in 2017, from $190 million in 2013.
Ovum further predicts, over the next three years, as cloud services become more cost-effective and competitive, South African companies will shed 25% to 30% of their ICT assets.
According to Garth Hayward, regional manager for Africa at Kaseya: "Based on our experience in the market, Kaseya completely supports the prediction that the local cloud services market will grow to $374 million."
He says the company has been delivering a cloud platform for close to three years, and the uptake has been huge - among the small to medium-sized enterprise sector in particular. "For SMEs, cloud services provide the opportunity to access enterprise-class services, which previously were simply out of reach. In terms of money, manpower, machinery and material, the SME sector was hamstrung by the lack of access to these resources. This makes cloud platforms perfect for them (in addition to issues of legacy infrastructure investments that need to prove an ROI and bureaucratic hold ups, which plague larger organisations)."
Michael Church, enterprise manager at Citrix, absolutely agrees with Ovum's prediction. He says cloud represents the biggest technology disruption since the transition from mainframe to client-server computing and is transforming the way businesses and consumers are experiencing technology. "As we move from the PC era to the cloud era, an increasing number of businesses across SA are looking to cloud as a way to transform service delivery and empower the workforce. However, in order to harness the technology to its full effect, it's important for these organisations to cut through the noise and understand what the cloud is and, more importantly, what it is not."
Patrick Evans, MD of Advanced Cloud Technologies, also strongly agrees with Ovum's predictions. "South African companies, especially SMEs, have limited infrastructure and because they do not have an extensive IT structure, they are becoming increasingly more reliant on external service providers. The quality of branded SaaS (software as a service) offerings and service offerings is the main driver for the adoption of cloud computing in the SME community - main examples being Salesforce, Zuora, Informatica, Symantec, Google and Office 365."
Taryn Cromie, HansaWorld South Africa sales manager, is in agreement with Ovum's predictions because, as she puts it: "Most people don't realise that a new server is only really stable for one year; after that the reliability starts to decrease, and after two years your incredibly expensive server has become a liability to your business and should be replaced. This is a big capital outlay for a company and the cause of many headaches that can be removed by opting to have your system hosted off-site and looked after by the experts, leaving you more time to focus your energy where it should be, on your business."
Barry Hatfield, business development manager of cloud services at Internet Solutions, states: "Although I agree with Ovum's predictions, I do not think the behaviour is limited to the reasons mentioned (lower restrictions and less legacy infrastructure). I believe South African companies will shed closer to 40% of their assets, as BYOD and cloud services enable companies to reduce their capital expenditure significantly. We are seeing a new paradigm of IT decision-making, which is being embraced by SMEs and corporations alike. This trend is across all market sectors where more and more IT decisions around cloud are being taken by non-IT resources, for example, sales managers procuring Salesforce.com."
Says Mark Ridley, regional director for Africa at NetApp: "Most organisations, even small ones, already have a form of cloud but, because of all the recent hype about cloud computing, haven't recognised it as such."
He points out IDC recently reported that spending on cloud computing is expected to triple in the next five years. "While there remains an inhibition by some enterprises to fully embrace the cloud, ultimately, it is going to be part of the future of computing and IT infrastructure."
SMEs explore cloud
According to Mark Gillon, business development manager at Altech ISIS, SMEs are definitely more likely to explore cloud, for various reasons. "Firstly, cloud services level the playing field for SMEs because it allows them to have the same tools as bigger companies in 'bite-sized chunks' that suit their needs and budgets," he explains.
"Compliance is another main reason," he continues. "The bigger the company and more exposure it has to the public, the more rules, governance and compliance that company has around it. SMEs do not have such onerous conditions placed on them and can migrate to the cloud a lot easier and quicker."
Hatfield says, in the case of the SME, business decision-making roles are often merged into a single person in the organisation. "As a result, non-technical SME decision-makers, instead of deferring IT decisions to outsourced IT providers, are making decisions themselves and procuring cloud services. The decision criteria are also changing, as business drivers outweigh traditional IT drivers around the technology stack. This behaviour is resulting in an increased uptake of easy-to-procure cloud services in the SME space."
Over the last three years, the uptake for cloud has been huge - among the small to medium-sized enterprise sector in particular.

Garth Hayward, Kaseya
Ridley believes SMEs may be more inclined to consider cloud solutions as they are more cost-effective and, as an SME's IT budget is often much smaller than larger organisations', it gives them the agility and flexibility to use SaaS solutions.
"The different iterations of the cloud make it attractive to enterprises of every size. Enterprise environments can profit immensely from the efficiency a private cloud delivers. Smaller enterprises can leverage IT services on a pay-per-use model." Church agrees that while SMEs may be more likely to fully transition to the cloud, large corporates are exploring cloud solutions just as much as SMEs are - public, private and hybrid cloud models cater to the differing needs of business, offering organisations of all sizes the opportunity to move part or all of their IT infrastructure to the cloud.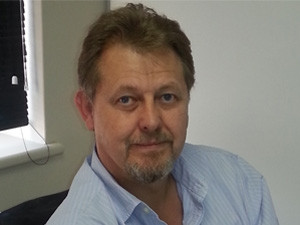 "Large organisations may be slower to transition to a 'full' cloud environment," he says, "but many of our customers are already using cloud services in some way or another. Larger businesses will likely have a legacy infrastructure in place already and, depending on the sector, cost complexity and management overheads will determine future strategy. SMEs, on the other hand, tend to be able to adapt more quickly to change; SaaS solutions in particular are both cost-effective and can be used in a 'pay-as-you-need' basis."
He believes, ultimately, SA is full of aspiring entrepreneurs and many start-ups have opted to use cloud solutions when setting up their IT infrastructure as it is more agile and cost-effective.
The local outlook
Hatfield believes SA is a fantastic market for cloud services. "In general, we see the South African market lagging the US and Europe by about 18 months in the take-up of new IT services. What this means is that new offerings have matured by the time local IT is ready for them. When this is added to a strong entrepreneurial spirit in SA, we have a melting pot of people ready to try cloud services, and services which are past their initial teething problems, resulting in really positive experiences."
Cloud is moving away from being 'mysterious' to a fully understood business mechanism.

Mark Gillon, Altech ISIS
Gillon agrees that SA is a good market for cloud services. He says: "South Africans are technologically savvy, are generally open to new technologies and are always looking for solutions that enable them to do more at a better cost paradigm." According to him, we have no choice in the matter - our situation has crafted us to be like this. "We have to be this way because we have constant resource, skills and capital shortages and are very open to the new, the better, the cost-effective and the more efficient. The cloud offers all of these benefits and offers better ways of doing things. As such, SA is a good market because we have to embrace what the cloud has to offer."
According to Ridley, what is currently being seen in the South African market is that end-users are looking for solutions that will deliver long-term functionality and, in some cases, customers are changing their procurement models to accommodate this. "In reality, however, getting into and using the cloud is not complicated. The cloud is simply IT as a service, with hardware, software and network technology made available on a pay-per-use basis. With technology pretty much taking care of itself, the only issue that might confront an organisation is what type of cloud to choose.
The adoption of cloud is increasing all over the spectrum, says Evans. "Cloud computing provides SMEs with economic benefits, agility, access to world-class services and the freedom to do business without the need to involve the IT and procurement departments. SMEs represent 50% of our GDP, and with all the mentioned benefits of cloud, it proves SA is definitely a good market for cloud services. In fact, in my view, with the ever-increasing skills shortage we face here, SA is rapidly becoming one of the bigger markets for the adoption of cloud."
According to Cromie, while there are still some infrastructure challenges in the rural areas, as a whole, SA has pretty stable Internet access across most of the country, whether by fixed lines or mobile Internet. "The smart move is to select software providers that are not only cloud-ready but run on low enough bandwidth that even if your cables get stolen, you can connect to the mobile networks and keep on working.
Another very relevant point for all South Africans is to have as few items of value on your premises as possible, therefore making your small business less interesting to potential thieves," she says.
SA is benefiting enormously from cloud right now, and will continue to do so in the future, Hayward believes. "SME businesses are not only part of the emerging market worldwide, but part of the African economy. On a continent where the economy is largely defined by small, medium-sized and micro businesses, advances in business were often negated by the cost involved with pushing businesses into a globally competitive space. With cloud, the investment is dramatically reduced, and the results are world class. In addition, the issues jeopardising cloud adoption have mostly been addressed - particularly broadband and security," he says.
At the moment, the South African market is adopting local cloud services as fast as they are able to be developed.

Barry Hatfield, Internet Solutions
At the moment, according to Hatfield, the South African market is adopting local cloud services as fast as they are able to be developed.
"Global cloud services still provide challenges in bandwidth costs and latency. In addition, all cloud services are still a little expensive locally, due to bandwidth costs. As bandwidth is commoditised, we can expect a big uptake in the adoption of both local and global cloud offerings," he concludes.