Start-up WhereIsMyTransport flies SA flag high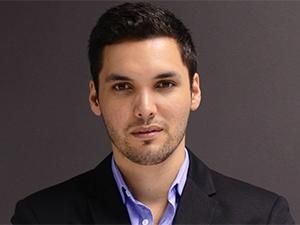 South-African based tech start-up WhereIsMyTransport, which recently announced the closure of a seed round of funding and the opening of a London office, has been awarded the 2015 Global Grand MobiPrize.
The prize was founded in 2012 at the Rio+20 Climate Conference, and was also awarded in 2014 at the Intelligent Transport Systems World Congress in Michigan.
The 2015 prize, already bagged by WhereIsMyTransport, will be awarded at a summit in New Delhi, India. The summit was originally scheduled for October but will now take place in March 2016.
WhereIsMyTransport is a platform for smart urban transport in emerging regions of the globe. The application program interface helps to integrate formal and informal transport to connect cities, operators and commuters for a more sustainable and efficient transport system.
"We are very proud to be a company that was born and raised in Africa, and our commitment to building solutions that serve developing cities remains unchanged," says WhereIsMyTransport co-founder Devin de Vries.
MobiPrize is awarded by Mobi Platform, an initiative of Sustainable Mobility & Accessibility Research & Transformation, a multi-disciplinary initiative at the University of Michigan in the US.
It honours "the business venture that has the greatest impact on revitalising the environment and economy of communities and regions through sustainable transportation or new mobility enterprise, including improving quality of life, as well as addressing social equity and human rights, or improving safety".
For winning the award, the company got a $5 000 cash prize and will travel to the award ceremony in India co-organised by Institute for Competitiveness, India.
WhereIsMyTransport has also signed the 2015 Entrepreneurs' Call for Climate Action at the COP21 set for the 2015 Paris Climate Conference.
It was approached by the WWF to join the first round of signatures on the call, which now features over 70 CEOs of clean tech or sustainable start-ups.
The call focuses on the community of international entrepreneurs who are already dedicated to using business and innovation to slow the effects of climate change and improve environmental and living conditions worldwide.
WhereIsMyTransport recently won the Start-Up Tel Aviv competition in SA. It was also named one of the Financial Times International Finalists for Transformative Information Technology, and its urban transport app Findmyway was named an African Climate Solver by the WWF.