Local ISP bodies too noisy: ICASA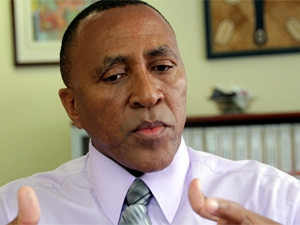 South African Internet service providers (ISPs) should speak with one voice if the Independent Communications Authority of SA (ICASA) and government are to address their concerns timeously.
This was the observation of ICASA CEO, Pakamile Pongwana, during the Future Wireless Technologies Forum hosted by the Wireless Access Providers Association (WAPA) yesterday in Midrand.
There seemed to be a lack of cohesion among the different bodies representing the ISPs, he pointed out.
He noted such bodies include WAPA, the South African Communications Forum, the Internet Service Providers' Association and the WiFi Forum SA, among others. "All these incumbents have different agendas," he noted.
Pongwana believes if these bodies were to find a way of coming together, find a common cause, and speak with one voice, their concerns would be better heard.
He believes the South African broadcasters are the best lobbyists in the country, as they are often clear with what they want. "Usually, you will see the broadcasters coming with something like three pressing issues and it will be much easier to deal with."
Among the biggest concerns the South African ISPs have been lobbying for include the creation of a uniform and enforceable open access regime, an understanding of net neutrality, and the creation of a regulator that is equipped to translate policy into practice.
The industry has also been waiting for the ICT charter - which was 10 years in the making - with latest reports suggesting it will soon be a requirement of the past as it is set to be repealed at the end of October, forcing ICT companies to comply with the generic codes.
It is also lobbying for the creation of an Internet governance forum to contribute to the definition and creation of a local Internet governance policy capable of promoting the use of the Internet to innovate and advance economic growth.
Other issues regard the country adopting a spectrum policy, which the industry believes will be key if SA is to realise the ambitious goals of the SA Connect initiative.
The SA Connect outlines broad and ambitious goals for connectivity in order to, among other things, promote the competitiveness of the South African economy. Goals include having access of at least 5Mbps for 50% of the population by 2016, and 90% by 2020.
The industry is also calling for the establishment of a collaborative self-regulating body that promotes the effective utilisation of WiFi technologies in the delivery of ubiquitous, interoperable and seamless connectivity in SA.