Analytics demand top management buy-in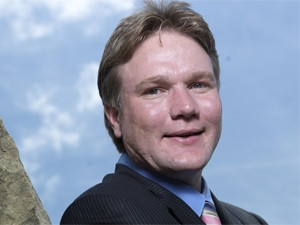 Two of the most common reasons why analytics implementations fail are a lack of buy-in from top management, and organisational churn that sees companies losing the required skills.
So says Carel Badenhorst, head: technology practice for Middle East and Africa, Turkey and Pakistan at SAS.
Badenhorst will present at the upcoming ITWeb Business Intelligence 2014 Summit, where he will discuss why he believes analytics practitioners are modern-day storytellers, and how the stories they develop using the analytics life cycle are the business drivers of every company. He will unpack how these storytellers use the analytics life cycle to generate future-based predictive snapshots that support their companies' decision-making processes, enabling them to stay ahead of their competitors.
He believes the stories that analytics practitioners develop are highly impactful. "Only analytics life cycle practitioners - which means anyone who trusts in analytical content for decision-making, not just mathematicians - can produce graphical content and turn them into appropriate stories. Practitioners interpret this content in the context of the mathematical rhythm of the business. This includes the business past (interpreting and understanding historic patterns), business present (understanding the statistical reasoning behind those patterns) and business future (through prediction, for instance).
"Analytics is a wonderful thing in that it removes a lot of assumption and gut feel, and replaces these with a certain amount of mathematical certainty. Ultimately, it all comes down to the age-old human driver for action - trust. Analytics increases the chances for decision-makers to trust in a decision; it really is a simple as that."
Key success factors here are highly graphical content, a measure of interpretation beyond the purely visual, simplicity of use, and scalability, says Badenhorst.
The insurance, finance and telecommunications industries, along with companies who compete in the global economy and whose operating structures cross borders outside of SA, have bought into the analytics life cycle decision-making process. Those not contained in these categories have been slower on the uptake, says Badenhorst.
"However, we have seen a lot of growth in the more progressive SMEs across the industrial universe South Africa covers, from mining, to parastatals and everything in between. The small footprint analytics life cycle is our best greenfields offerings, as it allows these smaller businesses to start executing on their growth plans using analytics-based stories."
Badenhorst will join other local and international BI subject matter experts at the BI summit, in March, in Johannesburg. Click here to access the programme for the event and to register.